Nurse Unit Manager
Vacancy has expired
Show me jobs like this one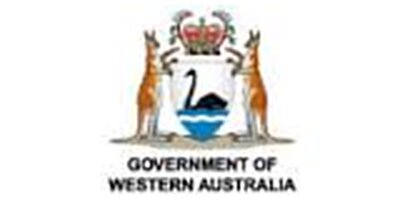 Job Ref:
00603187
Employer:
Department of Health (WA)

Job Type:
Full Time
Address:
Salary and Benefits:
$128,915 p.a. (inclusive of base salary and 9.5% superannuation) plus generous salary packaging and additional allowances as outlined in the award where appropriate
Post Date:
15/05/2018

This is a Permanent Full Time and Fixed Term Full Time appointment for 12 months, with the possibility of extension and/or permanency.

We currently have 3 positions available.

WA Health is committed to eliminating all forms of discrimination in the provision of our service. We embrace diversity and strongly encourage applications from Aboriginal and Torres Strait Islander peoples, people from culturally diverse backgrounds and people with disabilities.

WA Health supports flexible working practices within the context of a quality health service. WA Health is committed to a smoke free environment across all buildings, grounds and vehicles.

Eligibility to Apply: Preference for appointment will be given to Australian Permanent Residents.

Other Conditions: WA Health engages staff in positions of trust and responsibility. WA Health policies require applicants to undertake criminal records screening and integrity checking as part of the appointment process. Referees may also be asked to comment on an applicant's integrity and past demonstration of ethical behaviour.

Whilst this selection process will initially be used to fill the above vacancy, it may also be used to fill other "similar" vacancies throughout the health service. In addition to this, should the successful applicant decline or vacate the advertised vacancy, then the next most suitable applicant may also be selected from this process. Both of these options remain valid for a period of six (6) months from when the authorised delegate endorses the recruitment decision.

Position Profile: We are seeking to appoint a suitably experienced and enthusiastic person to the position of Nurse Unit Manager in both Adult and Older Adult wards. The Nurse Unit Manager is a Senior Registered Nurse responsible for leading and managing nursing to deliver evidence based care to achieve optimal patient outcomes within allocated resources. The Nurse Unit Manager is accountable for improving and maintaining standards, developing solutions and delivering outcomes consistent with service and organisational imperatives and targets.

As a key leader in the interdisciplinary team, the Nurse Unit Manager will ensure that the unit meets the requirement for delivery of a patient centered service against key performance indicators: quality, budget, human resources and professional development.

Area Profile: Bentley Health Service (BHS) is a specialist hospital located 11km from the Perth CBD and forms part of the Royal Perth Bentley Group. BHS provides quality healthcare to the community, specialising in the delivery of mental health care, aged care services, obstetrics, and rehabilitation.

Area Profile: Royal Perth Hospital (RPH) is Perth's inner city, tertiary adult hospital and part of the Royal Perth Bentley Group. Home to the State Major Adult Trauma Service, RPH offers tertiary-level emergency medicine, mental health, complex and elective surgical care, and specialist medical services. It is also a premier teaching hospital and contributes to innovation and excellence in medical research and patient care.

Employee Benefits: Our employees enjoy a range of benefits which may include (in line with operational requirements):

Professional Development Opportunities and Study leave/assistance.

Flexible working arrangements.

Flexible leave arrangements.

Other professional and location based allowances.

For information on superannuation go to: http://www.treasury.wa.gov.au/superannuation.aspx

Selection Criteria: Please see the attached Job Description Form.

For Further Job Related Information: We encourage you to contact Jill Spears on 08 9416 3522.

If you experience difficulties while applying online, please contact Employment Services on 1300 553 680 for immediate assistance during business hours.


Application Instructions: Applicants are requested to apply online.


Referees: It is preferable for your referee to be a current supervisor or manager.

Applicants are advised to write a statement addressing the selection criteria and provide a detailed curriculum vitae which summarises your experience and how you are able to meet the position requirements. These documents should be complete and ready to attach prior to applying online. Please ensure you allow sufficient time to complete the online application process as you will be required to answer various questions and attach your documentation.

APPLICANTS MUST ENSURE THAT THEIR APPLICATION IS RECEIVED IN FULL USING ONE OF THE METHODS OUTLINED IN THE APPLICANT INFORMATION PACKAGE PRIOR TO THE CLOSING DATE AND TIME (PLEASE NOTE: EMAILED APPLICATIONS WILL NOT BE ACCEPTED).

APPLICATIONS RECEIVED AFTER THE CLOSING DATE AND TIME WILL NOT BE ACCEPTED.