General Manager
Vacancy has expired
Show me jobs like this one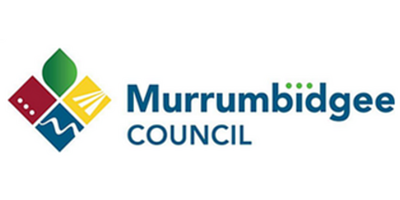 Employer:
Murrumbidgee Council

Job Type:
Full Time
Address:
Post Date:
15/06/2018



GENERAL MANAGER

MURRUMBIDGEE COUNCIL



Murrumbidgee Council was established in May 2016, after a merger of the former Murrumbidgee and Jerilderie Shire Councils. Murrumbidgee Council covers an area of 6,680 square kilometres, including over 100 kilometres of natural river frontage to the Murrumbidgee River. Steeped in heritage and charm, the close proximity to the major cities of Sydney and Melbourne, as well as large regional hubs including Griffith and Wagga Wagga, make it a popular location for residents and visitors to the region. The Council has a growing population of 4,047, employs around 100 staff, with a budget for 2018/2019 of approximately $25 million.


Murrumbidgee Council, a rural Council in regional NSW, is facing an exciting future, full of opportunities and challenges. Well into our transitionary phase, we are seeking a highly motivated and dynamic senior executive, preferably with strong Local Government experience to lead the organisation and deliver quality services and value to our community. A demonstrated track record as a successful senior executive in a diverse, multi-disciplined organisation, along with a 'can do' attitude, will be highly regarded by Council. You will provide strong leadership and support to a newly merged Council which works collaboratively with the management team to produce results. Practical and efficient service delivery is Council's highest priority. You must be open to fresh ideas, committed to progressing new initiatives and be driven to provide the very best service to our community.


We are seeking a transformational General Manager who can demonstrate success in leading significant organisational and cultural change initiatives through fostering a culture of teamwork, innovation, continuous improvement and accountability. Your advanced communication skills will enable you to develop and foster relationships within and external to the Council, and you will bring a strong commitment to community engagement built on trust, transparency and high-quality service delivery.


Experience with, or thorough knowledge of, challenges and issues facing rural and remote communities with small population is critical to your success in the role, and your business and political acumen will be utilised for enabling partnering and influencing government and non-government agencies. You will work closely with the Mayor and Council to develop effective regional leadership and direction. Tertiary qualifications in Management, Business or related discipline and a thorough understanding of the current political, economic and social issues, as well as the future demands and challenges of Local Government, would be essential.


An attractive remuneration package including fully serviced motor vehicle, and family home and relocation assistance will be negotiated with the successful candidate.


Applications for this role should be made online, and all applicants must address the selection criteria to be considered for this role. For further information on the position, download the Information Pack, Role Description and Selection Criteria from our website at www.lgnsw.org.au/lgms


Further information may be obtained in confidence by contacting Mark Anderson on 0418 864 866.


Applications close 5pm, Monday 16 July 2018.