Technical Officer
Vacancy has expired
Show me jobs like this one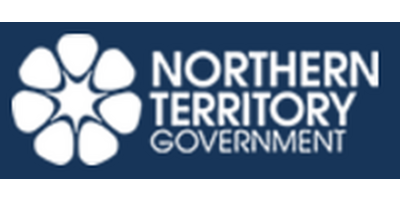 Job Ref:
012953
Employer:
Department of Infrastructure, Planning and Logistics (NT)

Job Type:
Permanent Full Time
Address:
Salary and Benefits:
$68,321 - $77,611
Post Date:
14/05/2018

JOB DESCRIPTION

Agency

Department of Primary Industry and Resources

Work Unit

Plant Industries Development

Job Title

Technical Officer

Designation

Technical 3

Job Type

Full Time

Duration

Ongoing

Salary

$68,321 - $77,611

Location

Katherine

Position Number

12953

RTF

144273

Closing

26/06/2018

Contact

Ian Biggs on 08 8973 9711 or ian.biggs@nt.gov.au

Agency Information

Information for Applicants

Applications must be limited to a one-page summary sheet and an attached detailed

resume/cv. For further information for applicants and example applications: click here

Information about Selected Applicant's Merit

If you accept this position, a detailed summary of your merit (including work history, experience, qualifications, skills, information from referees, etc.) will be provided to other applicants, to ensure transparency and better understanding of the reasons for the decision. For further information: click here

Special Measures

The NTPS values diversity and aims for a workforce which is representative of the community we serve. Therefore under an approved Special Measures recruitment plan, ATSI applicants will be given priority consideration and preference in selection for this vacancy if they meet all essential selection criteria and are suitable at the position level. For further information: click here

Apply Online Link

Primary Objective:

In consultation with senior staff, supervise and be responsible for the establishment, implementation and maintenance of field trials or experiments in a range of agricultural and horticultural crops.

Key Duties and Responsibilities:

1. Provide high level technical support and supervise on-ground management of field trials or experiments.

2. Conduct research trials, demonstration sites and extension projects into sustainable management practices on a range of agricultural and horticultural crops in conjunction with DPIR staff and stakeholders.

3. Formulate, recommend and implement new techniques and ideas in research trials and observation sites.

4. Collect and collate data associated with research, extension and development projects.

5. Provide input and advice on research development and extension programs within the Plant Industries Development Group (PID).

6. Plan and coordinate demonstrations, field-days and show displays for producers and the general public.

7. Maintain and operate specialist field equipment and machinery in an operational farm setting, with a focus on horticultural operations.

Selection Criteria

Essential:

1. Approved Diploma in Agricultural or Horticultural Science or extensive relevant work experience.

2. Extensive knowledge of experimental procedures and application of scientific rigour to research in a range of plant industries.

3. Demonstrated ability to conduct on-ground work, with an attention to detail, for research and demonstration trials including monitoring, gathering and collating experimental data.

4. Demonstrated effective written and oral communication skills (report writing) including the ability to communicate with a range of land use stakeholders including traditional land owners.

5. Sound knowledge and ability to operate specialised equipment and machinery in an operational farm setting.

6. Current driver's licence Class C or equivalent.

7. Ability to interact effectively with people of diverse cultures.

8. Experience in the use of general computer programs and software.

Desirable:

1. Experience in the safe use of chemicals.

2. Knowledge of horticultural irrigation systems or ability to rapidly acquire this knowledge.

3. Practical experience managing a commercial horticultural enterprise.