Collection Manager, Biological Science (Marine Invertebrates)
Vacancy has expired
Show me jobs like this one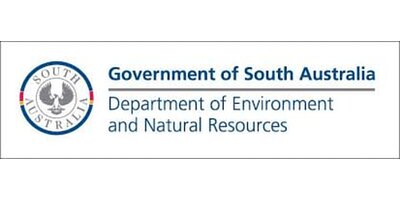 Job Ref:
315005
Employer:
Department of Environment, Water and Natural Resources (SA)

Job Type:
Contract
Address:
Post Date:
11/05/2018

Collection Manager, Biological Science (Marine Invertebrates)

State Development

Job reference:

315005

Location:

5000 - ADELAIDE

Job status:

Ongoing

Eligibility:

Open to Everyone

Remuneration:
ASO4, $69,135.00 - $72,616.00
Full-time role, working 37.5 hours per week

Role Purpose/Context:
The Collection Manager, Biological Sciences is responsible for the collection, preparation, identification, incorporation, loan, scientific study and interpretation of specimens in the South Australian Museum's Biological Sciences Collections and for facilitating public and research access to the collection. This position is specifically responsible for the co-management of the Museum's Marine Invertebrates Collection. The Marine Invertebrates collection is represented by 23 phyla and holds more than one million specimen lots including thousands of type specimens. Major components of the collection include molluscs, crustaceans, worms, sponges, jellyfish, corals and sea anemones, sea stars and sea urchins.

Key Selection Criteria:

Sound experience with specimens based collections management practice (Essential).
Sound experience in managing collection items, data and research material in a rational, accurate and helpful manner (Essential)
Sound knowledge of marine invertebrate biology and taxonomy and use of identification aids. (Essential)
Knowledge of the design, implementation and delivery of digitisation projects (Essential)
Knowledge of the role of cultural institutions, museums, most desirably in the areas of Biodiversity.

Essential/Desirable Qualifications:
A university degree or diploma in a relevant field, such as Zoology or Biology is desirable.

Special Conditions:
Some out of hours' business work, intra and interstate travel may be required. Engagement in this role may be subject to a satisfactory Department for Communities and Social Inclusion background screening check.

Enquiries: Keith Maguire, Collections data manager and coordinator, South Australian Museum, keith.maguire@samuseum.sa.gov.au https://statedevelopment.sa.gov.au/

How to Apply:
Applicants are required to submit a curriculum vitae and written application of no more than two pages, demonstrating their suitability for the role by addressing the key selection criteria above, in addition to Section B of the Role Statement (if desired). Applicants are to include the name, address and contact number of three current referees, one being your current line manager.

Applications to Debbie Churches, debbie.churches@samuseum.sa.gov.au must be via iworkforSA

Applications close:

22/06/2018 6:00 PM

Attachments:

-

ASO4 - CM Marine Invertebrates.pdf

Flexibility Statement
The South Australian public sector promotes diversity and flexible ways of working including part-time. Applicants are encouraged to discuss the flexible working arrangements for this role.