Principal Officer (Operational Leader)
Vacancy has expired
Show me jobs like this one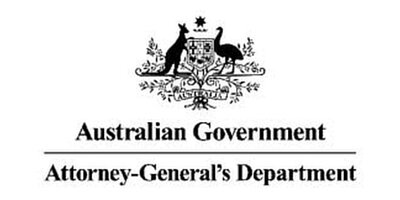 Job Ref:
314981
Employer:
Attorney-General's Department (SA)

Job Type:
Contract
Address:
Post Date:
10/05/2018

Principal Officer (Operational Leader)

Attorney-General's

Job reference: 314981

Location: 5035 - KESWICK

Job status: Long Term Contract

Eligibility: Open to Everyone

Classification: PO4

Salary Range: $100 696 - $109 905

Duration: 12 Months

Vacancy Type: Full Time

Number of Positions Available: 1

Closing Date: 5:00pm 16 June 2018

About the Attorney-General's Department

With over 1,700 staff, the Attorney-General's Department (AGD) forms an important portfolio within the South Australian Government. AGD provides high-level legal services and advice to Ministers and agencies across the whole of government, specialist policy advice, regulation and compliance, and direct service delivery to the public.

The AGD's vision is one of an inclusive, safe and fair South Australia. The AGD strives to promote justice through protecting rights and holding people to account according to the law, improving safety, and contributing to an efficient and fair justice system.

About SafeWork SA

A business unit within AGD, SafeWork SA is responsible for providing work health and safety, public safety and state-based industrial relations services across South Australia.

As a regulator, our investigators and inspectors ensure work health and safety and public safety standards are met and appropriate action is taken when breaches of laws are detected. We also help people better understand their work health and safety responsibilities.

For more information, please visit https://www.safework.sa.gov.au/#

About the Opportunity

The Principal Officer (Operational Leader) is accountable to the Manager, Chemical Hazards and Explosive Materials for leading, managing and coordinating a team of professional officers operating as Authorised Officers under the Dangerous Substances Act 1979 and Inspectors of Explosives under the Explosives Act 1936.

The Principal Officer is responsible for the management of the daily operational activities of team members to ensure team KPIs are achieved. The role is responsible for the delivery of state-wide compliance and enforcement intervention programs and projects within a range of industries; where the industry's business activities relate to legislation administered by the Chemical Hazards and Explosive Materials Team.

The Principal Officer will provide high level advice on matters relating to explosives, dangerous substances and hazardous chemicals to both internal and external stakeholders. This advice and any decisions made by the Principal Officer will align with relevant legislation, knowledge of state and national initiatives, standards, literature and sound professional judgement.

Special Conditions for Employment

Employment is dependent upon a National Police Certificate clearance that the AGD finds satisfactory. Successful applicants will be advised to submit their National Police Check Application form, including certified identification documents, to the AGD if an interview is requested. The form is not to be lodged directly with SA Police (SAPOL) under any circumstances and any fees incurred by applicants in doing so will not be recoverable from the AGD. If you are invited for an interview you will be required to bring a completed Job Application Pack and National Police Clearance form and ID.

An appropriate degree in science or engineering majoring in chemistry, chemical engineering or an equivalent discipline.

Some intra and interstate travel requiring overnight absences may be required.
Possession of a Class 1 Driver's Licence.
Subject to completion of a satisfactory police (criminal) and ASIO (politically motivated violence) security check.

This position will be filled on a term basis for 12 months, with a possibility of extension.

Additional Notes

You will be prompted to attach your Curriculum Vitae (CV) and Cover Letter (2 pages) after you have answered the questions via the link below. For more information please download the Job Application Pack and Job and Person Specifications.

All applications must be submitted through SCOUT e-Recruitment system by answering the questions via the link below and following the prompts on the page to attach the relevant documents.

http://applynow.net.au/jobs/AGDSA278

You may wish to create your answer in Microsoft Word, then copy and paste into the SCOUT e-Recruitment application form. This will also ensure your answers are not lost if you are timed out of the system.

The Attorney-General's Department is an equal opportunity employer committed to providing a working environment that embraces and values diversity and inclusion.

Aboriginal and Torres Strait Islander People and people with disability are strongly encouraged to apply.

The South Australian public sector supports flexible ways of working including part-time working arrangements wherever reasonably possible. The sector is diverse and desires to increase in diversity and to create opportunities for more South Australians.

We are committed to making reasonable adjustments to provide a positive, barrier-free recruitment process and supportive workplace. If you have any support or access requirements, we encourage you to advise us at the time of application via the contact above or our website https://www.agd.sa.gov.au/.

Applications close: 16/06/2018 5:00 PM

Attachments:

-

PO4 Principal Officer - Application pack (with declaration).pdf

-

Principal Officer (Operational Leader) JPS.pdf

Flexibility Statement
The South Australian public sector promotes diversity and flexible ways of working including part-time. Applicants are encouraged to discuss the flexible working arrangements for this role.