Laboratory Coordinator
Vacancy has expired
Show me jobs like this one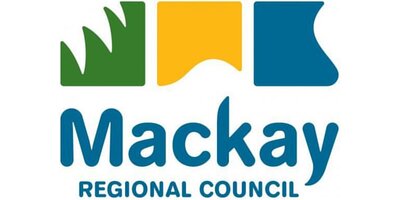 Job Ref:
3238
Employer:
Mackay Regional Council

Job Type:
Temporary
Address:
Salary and Benefits:
From $41.58 - $49.08
Post Date:
08/06/2018



Laboratory Coordinator



Mackay Regional Council is currently recruiting for a temporary maternity relief Laboratory Coordinator role for 12 months.


In this role, you will coordinate the timely delivery of quality scientific and analytical services in the support of Water & Waste Services and clients. You will direct the quality control and approval of physical, chemical and microbiological results for water and wastewater samples. In addition, you will be responsible for associated supervisory duties of Laboratory Technicians and Samplers.


To be successful in this role, you will have:

A Degree in Science majoring in Chemistry and/or Microbiology or equivalent from a recognised tertiary institution
A minimum of five (5) years' work experience
Competence to coordinate laboratory tasks and staff performing analytical duties
Experience supervising staff performing chemical and or microbiology analysis
A current QLD 'C' Class drivers licence
QLD Construction Safety White/Blue card


Mackay Regional Council is committed to providing a positive work/life balance, giving you ample opportunity to explore endless beautiful beaches, scenic drives past the sugar-cane fields to Eungella National Park and beautiful forests, parks, gorges and secret swimming holes in the Mackay Region.


In addition, Mackay Regional Council provides competitive remuneration packages including attractive salary, hours, employee benefits and training and development opportunities.


In return for your valued contribution you will be rewarded with;

Hourly rate from $41.58 - $49.08 plus a weekly locality allowance
Standard 9.5% weekly superannuation contribution
Choice of 4 or 5 weeks annual leave with 17.5% leave loading (pro-rata) ***
Flexible work arrangements with an RDO
Active social clubs
Employee Assistance Program
May be eligible for salary sacrificing options through SalarisFor a secure, satisfying career opportunity coupled with a relaxed lifestyle, Mackay Regional Council is the place to be.


Applicants are asked to submit a cover letter, resume and a full response to the selection criteria. The selection criteria can be found on the last page of the Position Description, available to be downloaded from the vacancy on Council's website.


Applications Close: 21 June 2018


We are an Equal Employment Opportunity (EEO) employer, where all applicants are treated with fairness and respect and have equal access to all opportunities available. At Mackay Regional Council, diversity is about creating a respectful and inclusive workplace that recognises the unique contributions and perspectives of our employees, working together to deliver extraordinary results.