Client Service Officer
Vacancy has expired
Show me jobs like this one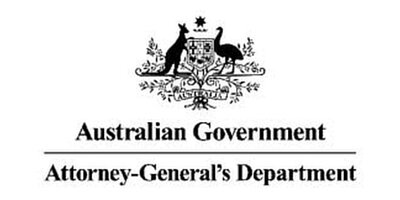 Job Ref:
036009
Employer:
Attorney-General's Department (SA)

Job Type:
Permanent Full Time
Address:
Post Date:
08/05/2018

JOB DESCRIPTION

Agency

Department of the Attorney-General and Justice

Work Unit

Fines Recovery Unit

Job Title

Client Service Officer

Designation

Administrative Officer 3

Job Type

Full Time

Duration

Ongoing

Salary

$58,291 - $62,909

Location

Darwin

Position Number

36009

RTF

143497

Closing

20/06/2018

Information for Applicants

Applications must be limited to a one-page summary sheet and an attached detailed resume/cv. For further information for applicants and example applications: click here

Information about Selected Applicant's Merit

If you accept this position, a detailed summary of your merit (including work history, experience, qualifications, skills, information from referees, etc.) will be provided to other applicants, to ensure transparency and better understanding of the reasons for the decision. For further information: click here

Special Measures

Not applicable to this vacancy.

Apply Online Link

Primary Objective:

To provide administrative support to the Fines Recovery Unit relating to outstanding debts under the Fines and Penalties (Recovery) Act, ensuring the objectives of the organisation are achieved.

Context Statement:

This position is part of the FRU call centre and applicants for this position need to be aware that the primary role of this position is to deliver quality services to clients through the call centre and at the front counter and as such attendance for core hours will be expected. An ability to maintain confidentially and a professional approach are required as is a strong team focus to delivering a quality service.

Key Duties and Responsibilities:

· Provide a high standard of service to all clients including people in Indigenous communities, Police, city and town councils, Motor Vehicle Registry, Correctional Services, legal counsel, people with English as a second language and others as required.

· Maintain client records by ensuring timely and accurate data is entered into the Integrated Justice Information System (IJIS) whilst maintaining confidentiality at all times.

· Provide counter and telephone service to clients making payments or arranging time to pay agreements.

· Process enforcement requests from internal and external agencies including licence suspensions and other legislated sanctions.

Selection Criteria

Essential:

· Demonstrated well developed interpersonal, analytical, written and oral communication skills and the ability to interact effectively with people from diverse cultures with specific focus on effective customer relations.

· Knowledge of the process of debt recovery and enforcement, relevant legislation or the demonstrated ability to acquire the same through research.

· Demonstrated initiative, resilience and self-motivation with the ability to work independently as well as part of a team; ability to perform effectively under pressure, resolve conflict, meet deadlines and maintain confidentiality.

· Experience in dealing effectively with distressed or angry people; applying interview, active listening and negotiation skills in a call centre environment.

· Competent keyboard skills, experience using multiple computer applications and cash handling experience with demonstrated accuracy and attention to detail.

Further Information:

The successful applicant will be required to undergo a criminal history check. A criminal history will not exclude an applicant from this position unless it is a relevant criminal history. The FRU is a non-smoking workplace and has a strict uniform policy.