Fair Trading Officer
Vacancy has expired
Show me jobs like this one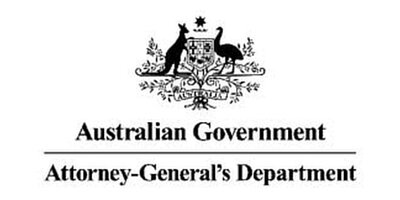 Job Ref:
79180082
Employer:
Attorney-General's Department (SA)

Job Type:
Full Time
Address:
Salary and Benefits:
$66,015 - $75,783
Post Date:
08/05/2018

JOB DESCRIPTION

Agency

Department of the Attorney-General and Justice

Work Unit

Northern Territory Consumer Affairs

Job Title

Fair Trading Officer

Designation

Administrative Officer 4

Job Type

Part Time

Duration

Fixed to 31/12/2018

Salary

$66,015 - $75,783

Location

Darwin

Position Number

79180082

RTF

143521

Closing

19/06/2018

Information for Applicants

This is a part time vacancy for two full days per week – Monday and Tuesday. Applications must be limited to a one-page summary sheet and an attached detailed resume/cv. For further information for applicants and example applications: click here

Information about Selected Applicant's Merit

If you accept this position, a detailed summary of your merit (including work history, experience, qualifications, skills, information from referees, etc.) will be provided to other applicants, to ensure transparency and better understanding of the reasons for the decision. For further information: click here

Special Measures

Not applicable to this vacancy.

Apply Online Link

Primary Objective:

To raise the awareness of consumers and educate traders primarily in relation to the Australian Consumer Law and Residential Tenancies Act. To conciliate and mediate complaints received under the Australian Consumer Law as well as provide advice and guidance in relation to legislation administered by Northern Territory Consumer Affairs.

Context Statement:

This position is within a call centre that takes enquiries from consumers, traders, landlords, tenants and Real Estate Agents on a daily basis. The position involves handling a case load of Formal Complaint files which would entail writing formal letters and emails and speaking to traders and consumers as part of the dispute resolution process.

Key Duties and Responsibilities:

Under the direction and with the support of the Manager Fair Trading, act as a representative of NT Consumer Affairs and in particular:

1. Assess, liaise and conciliate between parties in dispute in relation to fair trading issues.

2. Provide telephone advice and information to clients regarding the legislation administered by NT Consumer Affairs; with particular reference to the Australian Consumer Law and the Residential Tenancies Act.

3. Monitor the market place for compliance with laws administered.

4. Educate consumers, traders and industry by delivering presentations and conducting displays for the purpose of raising awareness on issues administered with a focus on fair trading and tenancies.

Selection Criteria:

Essential:

1. Demonstrated high level of oral and written communication skills including an ability to interact effectively with people from diverse cultures while ensuring a high level of confidentiality.

2. Demonstrated experience utilising computer programs including databases.

3. Demonstrated experience in negotiation, consultation and conciliating disputes.

4. Demonstrated ability to evaluate and investigate consumer complaints and enquiries.

5. Knowledge of legislation relevant to NT Consumer Affairs, in particular the Australian Consumer Law and the Residential Tenancies Act, or proven experience in interpreting legislation.

6. Demonstrated organisational skills including the ability to meet deadlines and work independently and as a member of a team.

Further Information:

It would be desirable to have formal qualifications in conflict resolution, mediation/conciliation or alternate dispute resolution and a Current NT driver's licence. Whilst in the position you would be appointed as an Authorised Officer under the Consumer Affairs and Fair Trading Act 2017.