Senior Compliance Officer
Vacancy has expired
Show me jobs like this one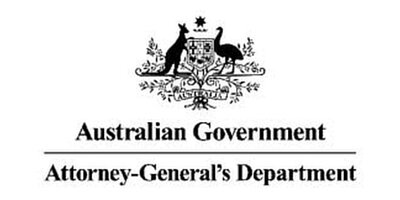 Job Ref:
026557
Employer:
Attorney-General's Department (SA)

Job Type:
Full Time
Address:
Salary and Benefits:
$99,444 - $110,971 (including salary $86,007 - $96,145)
Post Date:
08/05/2018

JOB DESCRIPTION

Agency

Department of the Attorney-General and Justice

Work Unit

Licensing NT

Job Title

Senior Compliance Officer

Designation

Administrative Officer 6

Job Type

Full Time

Duration

Fixed to 19/12/2018

Salary

$86,007 - $96,145

Location

Tennant Creek

Position Number

26557

RTF

143504

Closing

19/06/2018

Information for Applicants

Applications must be limited to a one-page summary sheet and an attached detailed resume/cv. For further information for applicants and example applications: click here

Information about Selected Applicant's Merit

If you accept this position, a detailed summary of your merit (including work history, experience, qualifications, skills, information from referees, etc.) will be provided to other applicants, to ensure transparency and better understanding of the reasons for the decision. For further information: click here

Special Measures

The NTPS values diversity and aims for a workforce which is representative of the community we serve. Therefore under an approved Special Measures recruitment plan, ATSI applicants will be given priority consideration and preference in selection for this vacancy if they meet all essential selection criteria and are suitable at the position level. For further information: click here

Apply Online Link

Primary Objective: Undertake regulatory authorisation and compliance activities, including investigations, surveillance and operations across a range of legislative frameworks administered by the agency. Adopt a problem solving approach and undertake community and industry education and awareness as required.

Key Duties and Responsibilities:

1. Develop and administer regulatory, compliance and enforcement programs aimed at risk minimisation across the broad range of legislative frameworks, and in conjunction with relevant stakeholders.

2. Administer and provide advice on relevant legislation, and exercise statutory responsibilities as required.

3. Undertake authorisation and compliance activities, auditing, investigations and prosecutions as required.

4. Liaise with industry, stakeholders and the community to achieve Licensing NT objectives

5. Prepare correspondence and reports, in relation to areas of responsibilities.

Selection Criteria

Essential:

1. Demonstrated sound analytical, judgment, problem solving, and investigation and research skills.

2. Demonstrated sound oral communication and interpersonal skills, including negotiation and conflict resolution skills, and the ability to interact effectively with people of diverse cultures.

3. Written communication skills, facilitating concise and thorough reports, briefs and correspondence.

4. Ability to interpret and apply legislative frameworks, policies and procedures.

5. Demonstrated ability to operate as a team member, as well as independently, and to work under pressure, make sound judgments and prioritise workloads in a busy environment.

Desirable

1. Demonstrated sound analytical, judgment, problem solving, and investigation and research skills.

2. Current NT Drivers License.

3. Completion of Certificate IV or Diploma in Government (investigations) or equivalent.

Further Information:

Appointees should be of the highest standard of character and probity. Successful applicants will be required to undergo a criminal history fingerprint check, the result of which must be satisfactory before appointment can be confirmed. The successful applicant may be required to work late shifts in environments where smoking is permitted and with high noise levels. The successful applicant may also be required to travel to remote locations by light plane or 4WD vehicle.