Senior Consultant Workforce Relations
Vacancy has expired
Show me jobs like this one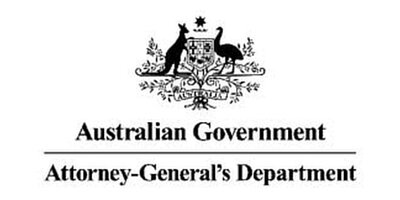 Job Ref:
050665
Employer:
Attorney-General's Department (SA)

Job Type:
Full Time
Address:
Salary and Benefits:
$101,695 - $109,403
Post Date:
08/05/2018

JOB DESCRIPTION

Agency

Department of the Attorney-General and Justice

Work Unit

Human Resources

Job Title

Senior Consultant Workforce Relations

Designation

Administrative Officer 7

Job Type

Full Time

Duration

Fixed to 30/11/2018

Salary

$101,695 - $109,403

Location

Darwin

Position Number

50665

RTF

143926

Closing

18/06/2018

Information for Applicants

Applications must be limited to a one-page summary sheet and an attached detailed resume/cv. For further information for applicants and example applications: click here

Information about Selected Applicant's Merit

If you accept this position, a detailed summary of your merit (including work history, experience, qualifications, skills, information from referees, etc.) will be provided to other applicants, to ensure transparency and better understanding of the reasons for the decision. For further information: click here

Special Measures

Not applicable to this vacancy

Apply Online Link

Primary Objective: Provide expert advice and support to managers and employees on the full range of human resource matters and contribute to the achievement of human resource strategies and initiatives to enhance the capability and delivery of the Department's business outcomes.

Key Duties and Responsibilities:

1. Support managers and employees in dealing with complex human resource matters through the provision of expert advice, leadership and the development of innovative solutions.

2. Research, develop and implement workforce relations strategies and policies, utilising mentoring and coaching partnerships and the development and delivery of workshops on HRM practice.

3. Inform and influence managers to adopt effective human resource management and development practices.

4. Managing complex workforce relations issues – such as case management, workforce development initiatives, career development programs and strategies.

5. Prepare high-level human resource correspondence, complex briefings and reports.

6. Assist in leading and managing a small team and their development.

Selection Criteria:

Essential:

1. Extensive successful high level HRM experience in a complex and diverse environment.

2. Highly developed interpersonal, communication (oral and written), negotiation, influencing, and collaboration skills, with a proven ability to resolve conflict.

3. Experience developing and conducting workshops on HRM practice, or the ability to perform.

4. High level, conceptual and analytical ability including the ability to analyse data and produce meaningful reports.

5. High level self-management, motivation and organisational ability, including managing competing priorities.

6. Proven successful experience in managing complex human resource cases (discipline, inability, performance management, redundancy, and change management etc)

7. Proven performance providing high level client services and developing productive working partnerships with a diverse range of clients in a human resource management environment.

8. Demonstrated ability to respond positively to change with a commitment to ongoing improvement, as well as strong leadership capabilities and the skills to positively influence and contribute as an effective team member.

Desirable:

1. Relevant tertiary qualification in human resource management or a related field.

2. Experience and a sound understanding of the Northern Territory Public Sector's legislative employment framework.

Further Information:

The successful applicant is to have no significant criminal record as confirmed by a policy history check.