Rosters Clerk
Vacancy has expired
Show me jobs like this one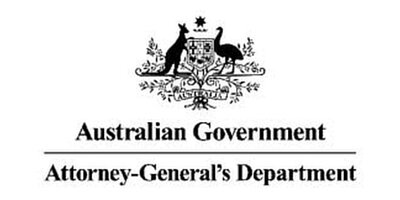 Job Ref:
034676
Employer:
Attorney-General's Department (SA)

Job Type:
Full Time
Address:
Salary and Benefits:
$67,449 - $72,793 (including salary $58,291 - $62,909)
Post Date:
08/05/2018

JOB DESCRIPTION

Agency

Department of the Attorney-General and Justice

Work Unit

Business Administration Unit – Darin Correctional Centre

Job Title

Rosters Clerk

Designation

Administrative Officer 3

Job Type

Full Time

Duration

Ongoing commencing 21/08/2018

Salary

$58,291 - $62,909

Location

Palmerston

Position Number

34676

RTF

143988

Closing

20/06/2018

Information for Applicants

Applications must be limited to a one-page summary sheet and an attached detailed resume/cv. For further information for applicants and example applications: click here

Information about Selected Applicant's Merit

If you accept this position, a detailed summary of your merit (including work history, experience, qualifications, skills, information from referees, etc.) will be provided to other applicants, to ensure transparency and better understanding of the reasons for the decision. For further information: click here

Special Measures

The NTPS values diversity and aims for a workforce which is representative of the community we serve. Therefore under an approved Special Measures recruitment plan, ATSI applicants will be given priority consideration and preference in selection for this vacancy if they meet all essential selection criteria and are suitable at the position level. For further information: click here

Apply Online Link

Primary Objective:

Under the supervision of the Senior Rosters Clerk, responsible for developing and maintaining the daily electronic rostering system to meet operational requirements.

Key Duties and Responsibilities:

1. Assist the Senior Rosters Clerk in cost effective rostering, including overtime and higher duties, to meet operational requirements of Darwin Correctional Centre (DCC).

2. Manage the daily roster including arranging medical, court and interstate escorts.

3. Responsible for processing and monitoring shift changes and time in lieu.

4. Ensure data processing and entry within the roster cycle is accurate and current.

5. Contribute to the business unit and promote a high level of customer focussed service.

Selection Criteria

Essential

1. Experience in providing a high level of administrative support including the ability to manage a demanding workload and meet deadlines.

2. Demonstrated understanding of the Public Sector Employment and Management Act, Conditions of Services and relevant Enterprise Bargaining Agreements relevant to Custodial staff or ability to interpret legislation.

3. Demonstrated competence in the use of a Staff Management Systems and Office Systems, such as spreadsheets and databases.

4. A high standard of interpersonal skills with the ability to interact with a diverse range of clients including senior staff.

5. Ability to work in a small team, work independently under pressure with minimal supervision, seeking guidance where appropriate.

6. Demonstrated high degree of accuracy and attention to detail.

Desirable

1. A knowledge of the objectives, structure and legislation of Northern Territory Correctional Services.

2. Demonstrated knowledge and/or experience with PIPS and Onestaff.

Further Information:

The Department of the Attorney-General and Justice (NT Correctional Services Division) has a Smoke Free Policy. Staff are not permitted to smoke anywhere on Departmental premises, facilities or in vehicles, nor whilst working off-site. The preferred applicant/s will be required to complete a pre-employment questionnaire and the successful applicant/s will be required to undergo a criminal history check (confirmed by fingerprints and name check) prior to commencement of employment. An adverse criminal history will not necessarily exclude an applicant from this position. All NT Correctional Services employees are subject to random drug and alcohol testing.