Court Officer
Vacancy has expired
Show me jobs like this one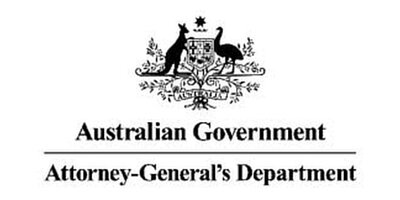 Job Ref:
010464
Employer:
Attorney-General's Department (SA)

Job Type:
Full Time
Address:
Salary and Benefits:
$67,449 - $72,793 (including salary $58,291 - $62,909)
Post Date:
08/05/2018

JOB DESCRIPTION

Agency

Department of the Attorney-General and Justice

Work Unit

Local Court

Job Title

Court Officer

Designation

Administrative Officer 3

Job Type

Full Time

Duration

Ongoing

Salary

$58,291 - $62,909

Location

Alice Springs

Position Number

10464

RTF

143559

Closing

18/06/2018

Contact

Sally Bolton, Director of Courts Southern Region on 08 8951 5717 or sally.bolton@nt.gov.au

Agency Information

Information for Applicants

Applications must be limited to a one-page summary sheet and an attached detailed resume/cv. For further information for applicants and example applications: click here

Information about Selected Applicant's Merit

If you accept this position, a detailed summary of your merit (including work history, experience, qualifications, skills, information from referees, etc.) will be provided to other applicants, to ensure transparency and better understanding of the reasons for the decision. For further information: click here

Special Measures

The NTPS values diversity and aims for a workforce which is representative of the community we serve. Therefore under an approved Special Measures recruitment plan, ATSI applicants will be given priority consideration and preference in selection for this vacancy if they meet all essential selection criteria and are suitable at the position level. For further information: click here

Apply Online Link

Primary Objective:

To provide comprehensive, accurate and timely administrative support to judicial officers and clients of the Local Court in a variety of jurisdictions. This position is required to undertake travel to circuit courts as required.

Context Statement:

Court officers support registries and Court Services in a variety of jurisdictions. Court Officers must be able to work with judicial officer who have varying practices and expectations

Key Duties and Responsibilities:

1. Ensure a professional and efficient approach to perform clerical and administrative duties as directed by the Registrar.

2. Accurate processing of documents in accordance with the relevant legislation and rules of the court, the use of various technologies to produce data, disseminate information and prepare court orders, as well as requests for reports, fine and adjournment notices.

3. Perform all facets of court procedures such as opening and closing court, operation of audio and video equipment, securing exhibits, transcript preparation and maintaining order in the court.

4. Provide an efficient front line service to a broad range of clients, including the public, legal practitioners and other clients of the court, both in person and via communication technologies ensuring advice and assistance is timely and sound.

5. Perform other administrative duties as directed by the Registrar including counter duties, receipting cash payments and balancing office/trust ledger. Assist in the Civil and Criminal Registry of the Local Court or Supreme Court as directed.

6. Perform the statutory duties of the Deputy Registrar of the Local Court including the signing of documents as an ex officio Justice of the Peace.

Selection Criteria

Essential:

1. Knowledge of or the ability to quickly acquire operational knowledge of court practices, procedures, relevant legislation and rules.

2. Proven ability to take direction and work unsupervised in a highly sensitive, high volume environment.

3. Demonstrated experience in front line customer service.

4. Strong interpersonal and communication skills appropriate for working in a legal environment in order to liaise with a broad range of clients including people from diverse cultures.

5. High level of initiative and motivation with the ability to maintain a high degree of discretion and confidentiality

6. Experience utilising various computer data bases and office software applications to produce court data and reports.

Desirable:

1. Current Senior First Aid Certificate.

Further Information:

The successful applicant will be required to undergo a criminal history check. A criminal history will not exclude an applicant from this position unless it is a relevant criminal history.