Administrative Assistant, Domestic Violence
Vacancy has expired
Show me jobs like this one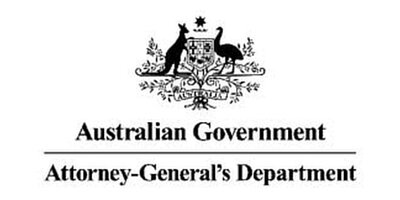 Job Ref:
037790
Employer:
Attorney-General's Department (SA)

Job Type:
Full Time
Address:
Salary and Benefits:
$67,449 - $72,793 (including salary $58,291 - $62,909)
Post Date:
08/05/2018

JOB DESCRIPTION

Agency

Department of the Attorney-General and Justice

Work Unit

Legal Services, Solicitor for the NT Litigation

Job Title

Administrative Assistant, Domestic Violence

Designation

Administrative Officer 3

Job Type

Full Time

Duration

Ongoing commencing 01/08/2018

Salary

$58,291 - $62,909

Location

Darwin

Position Number

37790

RTF

142874

Closing

17/06/2018

Information for Applicants

Applications must be limited to a one-page summary sheet and an attached resume/cv. For further information for applicants and example applications: click here

Information about Selected Applicant's Merit

If you accept this position, a detailed summary of your merit (including work history, experience, qualifications, skills, information from referees, etc.) will be provided to other applicants, to ensure transparency and better understanding of the reasons for the decision. For further information: click here

Special Measures

Not applicable to this vacancy.

Apply Online Link

Primary Objective: As part of a team provide a quality professional secretarial and administrative support services to the Solicitor for the Northern Territory.

Context Statement: This position is within the domestic violence team and provides administrative assistance to the Domestic Violence duty lawyer who represents NT Police in Court in relation to domestic violence applications.

Key Duties and Responsibilities:

1. Provide quality secretarial and administrative support service to legal officers located in the Division and various agency based offices as required. Depending on the needs of the Division, this could include the preparation of court documents, commercial legal agreements, contracts and general correspondence, from either electronic transcription, handwritten instructions or templates.

2. Respond to telephone enquiries, liaise with clients, assist visitors and represent the Department in a professional manner.

3. Register a range of incoming and outgoing documents using a records management system.

4. Organise official travel and accommodation and maintain electronic diaries for legal officers.

5. Manage a range of concurrent activities in a timely and efficient manner, with minimum supervision, ensuring that deadlines are adhered to.

6. Update databases and undertake minor research tasks as required.

7. Provide support to Executive Assistant as required.

Selection Criteria

Essential:

1. Proven ability to provide a high level of administrative assistance to a professional team using initiative, drive and energy.

2. Advanced word processing skills to create and format documents together with proficiency in a range of relevant computer software applications including experience in document and file management using TRIM, OP or other electronic record management package.

3. Experience in drafting routine correspondence and carry out minor research projects.

4. Sound organisational skills with a proven ability to determine workload priorities, meet stringent deadlines and capacity to work under pressure.

5. Professional and courteous communication skills with the ability to contribute to, and work as, part of a professional team.

6. High level of self-management including ability to work with minimum supervision, use initiative and display sound professional ethics of confidentiality and discretion.

Desirable:

1. Knowledge of Court processes and procedures.

2. Knowledge of legal document preparation, and an understanding of legal terminology, procedures and processes or ability to quickly acquire such skills.

The successful applicant will be required to undergo a criminal history check. A criminal history will not exclude an applicant from this position unless it is a relevant criminal history.