Senior Project Officer
Vacancy has expired
Show me jobs like this one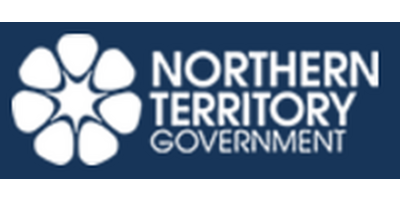 Job Ref:
012105
Employer:
Department of Infrastructure, Planning and Logistics (NT)

Job Type:
Full Time
Address:
Salary and Benefits:
$92,016 - $101,137 (including salary $79,522 - $87,496)
Post Date:
08/05/2018

JOB DESCRIPTION

Agency

Department of Infrastructure, Planning and Logistics

Work Unit

Infrastructure Projects

Job Title

Senior Project Officer

Designation

Technical 4

Job Type

Full Time

Duration

Ongoing

Salary

$79,522 - $87,496

Location

Tennant Creek

Position Number

12105

RTF

143769

Closing

21/06/2018

Information for Applicants

Applications must be limited to a one-page summary sheet and an attached detailed resume/cv. For further information for applicants and example applications: click here

Information about Selected Applicant's Merit

If you accept this position, a detailed summary of your merit (including work history, experience, qualifications, skills, information from referees, etc.) will be provided to other applicants, to ensure transparency and better understanding of the reasons for the decision. For further information: click here

Special Measures

Not applicable to this vacancy.

Apply Online Link

Primary Objective:

As Senior Project Officer be responsible for the delivery of a wide range of construction projects on the Minor New Works, Repairs and Maintenance, and Urgent Minor Repair programs for various client agencies in the region. Provide specialist advice in the building discipline area to management, clients and other project managers.

Key Duties and Responsibilities:

1. Contribute to the development of clients' building programs by developing the scope and cost estimate of future projects under consideration by clients.

2. Responsible for investigations, project design, procurement and documentation, project administration and financial management of projects to meet the client's requirements in relation to time, cost and quality of work.

3. Ensure projects meet the requirements of the NT Building Act, Building Code of Australia and Australian Standards as applied in the NT.

4. Assist Project Managers to deliver assigned Capital Works, Minor New Works and Repairs and Maintenance projects in the region. Undertake building site supervision role for a range of projects including capital works projects.

5. Carry out all duties in accordance with Departmental WHS, EEO and environmental guidelines.

Selection Criteria:

Essential

1. A relevant qualification awarded by an Australian institution, or equivalent; or relevant experience in a field of technical work closely related to the duties of the vacancy.

2. Sound written and oral communications skills including the ability to prepare design, procurement and project management documentation.

3. Good level of current knowledge and expertise in the building discipline together with a high level of working knowledge of the WHS Regulations, NT Building Act, Building Code of Australia and Australian Standards as applied in the NT.

4. Well-developed information technology skills including word processing and spreadsheet software as well as project management and design tools.

5. Good knowledge of building industry design, construction and repairs and maintenance management techniques.

6. Current Driver's Licence.

7. Ability to interact effectively with people from diverse cultures

Desirable:

1. Certificate IV in Building Project Management, Government Procurement or similar.

2. Sound knowledge of business management and business drivers in a political and economic environment.