Property Contract Officer
Vacancy has expired
Show me jobs like this one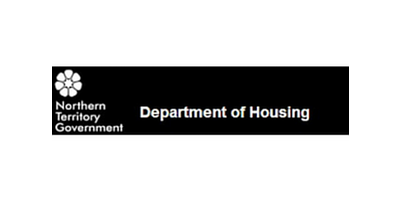 Job Ref:
026449
Employer:
Department of Housing and Community Development (NT)

Job Type:
Full Time
Address:
Salary and Benefits:
$104,156 - $113,328 (including salary $90,151 - $98,218)
Post Date:
08/05/2018

JOB DESCRIPTION

Agency

Department of Housing and Community Development

Work Unit

Service Delivery South

Job Title

Property Contract Officer

Designation

Technical 5

Job Type

Full Time

Duration

Fixed to 30/06/2020

Salary

$90,151 - $98,218

Location

Alice Springs

Position Number

26449

RTF

143745

Closing

20/06/2018

Information for Applicants

Applications must be limited to a one-page summary sheet and an attached detailed resume/cv. For further information for applicants and example applications: click here

Information about Selected Applicant's Merit

If you accept this position, a detailed summary of your merit (including work history, experience, qualifications, skills, information from referees, etc.) will be provided to other applicants, to ensure transparency and better understanding of the reasons for the decision. For further information: click here

Special Measures

The NTPS values diversity and aims for a workforce which is representative of the community we serve. Therefore under an approved Special Measures recruitment plan, ATSI applicants will be given priority consideration and preference in selection for this vacancy if they meet all essential selection criteria and are suitable at the position level. For further information: click here

Apply Online Link

Primary Objective:

To provide the primary source of management, including advice to management, in relation to the condition assessment, repairs and maintenance, refurbishment, replacement or construction of Department of Housing and Community Development's asset portfolio in the relevant region. To maintain compliance with relevant statutory regulations through delivering a high level of services to the portfolio, including performance of contracts, contractors and programs together with providing high level, culturally sensitive communication to key community, government and non-government organisations and stakeholders.

Context Statement:

The Department of Housing and Community Development has a central role in strengthening regional communities by transforming physical and social infrastructure across the Territory. The working environment is changing rapidly as Indigenous housing reforms gain momentum across the region, which adds a dynamic complexity to a client focussed task load accompanied by strict deadlines.

Key Duties and Responsibilities:

1. Ensure condition assessments and repairs and maintenance inspections comply with Department of Housing and Community Development's policies and procedures.

2. Ensure recording of condition assessment data occurs and is recorded and updated in Department of Housing and Community Development's systems.

3. Advise Contractors of required works and ensure reporting and initiating necessary actions for immediate and urgent works identified during inspections occurs in the most cost effective manner to meet budgetary requirements.

4. Provide contractor and program management to agreed scope of works including project briefs and conducting pre-hand-over inspections on upgraded and newly constructed assets.

5. Monitor and advise management on the performance, timeliness and workmanship of contractors.

6. Monitor accuracy of asset data within Department of Housing systems, notify the administrator of any discrepancies, and identify Department of Housing and Community Development's assets and reconcile to SLAP map data.

7. Ability to work with emergency teams in cases of natural disasters/critical incidents, occasionally afterhours.

8. Respond positively to change with a commitment to ongoing improvement and professional development.

Selection Criteria

Essential:

1. A relevant qualification awarded by an Australian institution, or equivalent; or relevant experience in a field of technical work closely related to the duties of the vacancy.

2. Highly developed communication skills, both written and oral, including negotiation and conflict resolution, and the ability to provide services in a culturally sensitive manner.

3. Sound knowledge of contract administration, program management and government procurement practices in relation to delivering program outcomes.

4. Demonstrated ability to prioritise tasks, work effectively with minimal supervision, exercise sound judgement and maintain confidentiality.

5. Demonstrated ability to respond positively to change with a commitment to ongoing improvement.

6. A current NT 'C' class driver's licence or equivalent, physically able to drive 4x4 vehicles for long distances, travel by various means including by light aircraft, and preparedness to work for short periods in remote townships, communities and urban centres.

7. An ability to interact effectively with people from diverse cultures.

Desirable:

1. Knowledge of the political, cultural and economic issues specific to the region and the department's Remote Public Housing Management Framework.