Tenancy Contract Officer
Vacancy has expired
Show me jobs like this one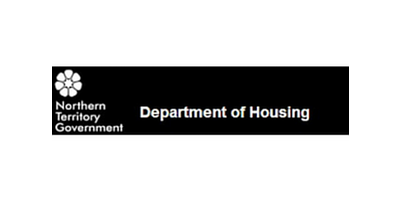 Job Ref:
029262
Employer:
Department of Housing and Community Development (NT)

Job Type:
Contract
Address:
Post Date:
08/05/2018

JOB DESCRIPTION

Agency

Department of Housing and Community Development

Work Unit

Housing Operation Arafura

Job Title

Tenancy Contract Officer

Designation

Administrative Officer 5

Job Type

Full Time

Duration

Fixed to 30/06/2020

Salary

$78,278 - $82,355

Location

Darwin

Position Number

29262

RTF

143856

Closing

19/06/2018

Information for Applicants

Applications must be limited to a one-page summary sheet and an attached detailed resume/cv. For further information for applicants and example applications: click here

Information about Selected Applicant's Merit

If you accept this position, a detailed summary of your merit (including work history, experience, qualifications, skills, information from referees, etc.) will be provided to other applicants, to ensure transparency and better understanding of the reasons for the decision. For further information: click here

Special Measures

The NTPS values diversity and aims for a workforce which is representative of the community we serve. Therefore under an approved Special Measures recruitment plan, ATSI applicants will be given priority consideration and preference in selection for this vacancy if they meet all essential selection criteria and are suitable at the position level. For further information: click here

Apply Online Link

Primary Objective:

The Tenancy Contract Officer, under the direction of the Senior Housing Officer PTM, delivers tenancy management support and guidance to Remote Public Housing clients according to the Remote Public Housing Management framework and the Residential Tenancies Act. The Tenancy Contract Officer is also required to manage the tenancies provided to other Government Departments in their allocated communities and to provide management, training and support to remotely based Community Housing Officers, as well as assist in the management of the relevant Property and Tenancy Management contracts for their cluster and to perform community engagement activities on behalf of the department.

Context Statement:

The Arafura Remote Housing team delivers a range of public and government employee housing services to tenants and other Government agencies. The Tenancy Contract Officer, whilst based in Darwin, will be required to travel to Remote communities on a regular basis.

Key Responsibilities:

1. Provide leadership, direction, management and mentoring to a team of Community Housing Officers to support the timely delivery of professional tenancy management services to public housing tenants.

2. Provide a high level of service and support to public housing tenants including resolving tenancy issues, providing education and support in respect to healthy living and sustaining tenancies, and through liaison and referral to appropriate support services.

3. Assist in maintaining Housing Reference Groups in each community, and facilitating their ongoing operation as part of achieving appropriate housing outcomes for each community.

4. Maintain accurate records on the Department of Housing computer systems ie Tenancy Management System (TMS), TRIM and Data warehouse.

5. Ensure all obligations under the Residential Tenancies Act and Housing Act are met, including managing lease agreements, minimising debt, addressing anti-social behaviour, inspecting assets and preparing accurate and timely information as required for briefing documents.

6. Assist with the ongoing management of the Remote Property and Tenancy Management contracts providing services to your communities.

7. Respond positively to change with a commitment to ongoing improvement and professional development.

8. Act professionally at all times, demonstrate cultural awareness and operate within the boundaries of agreed policies and procedures.

Selection Criteria

Essential:

1. Demonstrated listening, written and verbal communication skills, including ability to develop relationships and negotiate effectively and sensitively with people who do not speak English as their first language.

2. Demonstrated experience interpreting policies, legislation and program guidelines to ensure they are delivered in a culturally appropriate manner to Indigenous clients, and recognise and understand the requirements of clients with high and complex needs.

3. Demonstrated ability to work independently, often with limited supervision, and lead a team, including demonstrated ability to coach and mentor team members.

4. Capability to work regular periods in remote communities.

5. A current NT C class Driver's License or equivalent, physically able to drive 4x4 vehicles for long distances and travel by various means including light aircraft and boat.

Desirable:

1. Experience working in remote communities.

2. Understanding of Department of Housing policies and procedures.