Supervisor
Vacancy has expired
Show me jobs like this one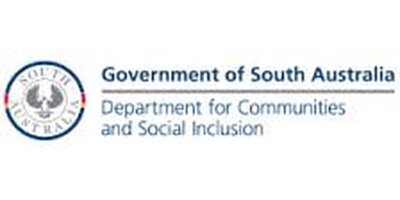 Job Ref:
314933
Employer:
Department for Communities and Social Inclusion (SA)

Job Type:
Full Time
Address:
Post Date:
08/05/2018

Child Protection

Job reference: 314933

Location: 5690 - CEDUNA WATERS

Job status: Ongoing

Eligibility: Open to Everyone

Eligibility: External Vacancy - Open to Everyone

Status: Multiple Positions - Term and Ongoing Vacancies

Location: Ceduna

Remuneration: AHP3 ($94,557-$101,685 per annum) / PO3 ($91,829 – $97,287 per annum)

Duties:

The Supervisor is a role within the Department for Child Protection and is accountable to the Manager for:

Leadership, development and performance of a designated work team
Management of professional social work/case management practice and standards
Development of services that are relevant, appropriate and accessible to a range of clients

Essential Qualifications:

AHP (Allied Health Professional) - Social Workers, Psychologist, Occupational Therapists - Appropriate degree or equivalent qualification which gives eligibility for full membership of the appropriate professional Association

PO (Professional Officer) - Appropriate degree qualification in Community Services, Social Sciences, Human Services, Health or related field

Special Conditions:

Attraction allowances and housing assistance may be negotiated
There are other special conditions attached to this role, please refer to the Role Description to find out more.

Persons of Australian Aboriginal or Torres Strait Islander descent, who have the appropriate background and skills but do not have the essential qualification, may apply for and be engaged/assigned to the role of Social Worker and will be entitled to apply for any Allied Health Professional roles requiring a qualification in Social Work within the Department for Child Protection (DCP).

Application Instructions: You will be required to answer the mandatory behavioural questions (please refer to 'How do I answer Behavioural Questions' in the 'Help' menu for more information) and attach your cover letter, current résumé/curriculum vitae and Employment Declaration prior to clicking 'Submit Application'. It is recommended to allow enough time to complete the whole application as the system times out after one hour of inactivity. For Role Descriptions and to submit your application click apply or visit https://www.childprotection.sa.gov.au/work-with-us

Applications close: 18/06/2018 11:00 PM

Flexibility Statement
The South Australian public sector promotes diversity and flexible ways of working including part-time. Applicants are encouraged to discuss the flexible working arrangements for this role.