Manager, Disability and Community Care Invest and Provider Transition
Vacancy has expired
Show me jobs like this one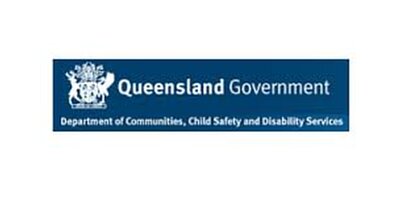 Job Ref:
QLD/278530/18
Employer:
Department of Child Safety and Disability Services (QLD)

Job Type:
Full Time Temporary
Address:
Salary and Benefits:
$114289 - $120879
Post Date:
08/05/2018

Manager, Disability and Community Care Invest and Provider Transition

Communities, Disability Services and Seniors

(

Organisation site

)

Disability and Community Care Invest and Provider Transition; Disability Services Commissioning; Disability Services and Seniors and North Regions; Brisbane CBD

Community Care Services as part of Disability Services Commissioning is responsible for the planning, purchasing and provision of a range of low intensity community based supports across the state. Services are contracted with over 500 funded primarily non-government service providers. These services include personal care, social support, respite and community participation. Disability Services Commissioning provides authoritative advice to the Minister on the legislative and policy frameworks that support service provision.

Job details

| | |
| --- | --- |
| Position status | Temporary |
| Position type | Full-time |
| Occupational group | Administration |
| Classification | AO8 |
| Workplace Location | Brisbane Inner City |
| Job ad reference | QLD/278530/18 |
| Closing date | 18-Jun-2018 |
| Yearly salary | $114289 - $120879 |
| Fortnightly salary | $4380.70 - $4633.30 |
| Job duration | Until 26 April 2019 |
| | |

• Provide high level leadership and management in the development and implementation of programs, ensuring effective, innovative and practical solutions, to address strategic priorities identified by government.

• Contribute to and support productive partnerships with a range of stakeholders to ensure successful negotiation on strategic program matters to develop effective programs and service system responses.

• Establish and maintain review mechanisms to effectively monitor the progress and outcomes of programs, and prepare high quality timely reports and briefing notes on program issues.

• Lead the development of innovative and practical responses to enhance existing service delivery and to develop responses to gaps in service delivery to be met by both government and non-government agencies, targeted at priority clients for the department.

• Represent the department in negotiations with other State Government departments, other levels of government, and the non-government sector where applicable.

• Prepare high level strategic analysis and advice to assist the Director and Executive Directors to advise the Minister, Director-General, and senior management.

• Effectively manage the human resource, budgetary, strategic and operational performance of the work unit.

Applications to remain current for 12 months.

Further information

Please ensure you download all attachments and follow the instructions on how to apply.

Documents

Before applying for this vacancy please ensure you read the documents below.