Project Firefighter
Vacancy has expired
Show me jobs like this one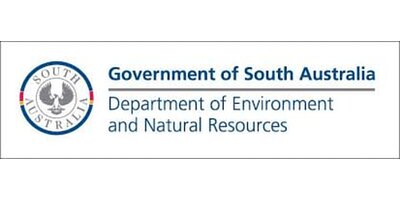 Job Ref:
314518
Employer:
Department of Environment, Water and Natural Resources (SA)

Job Type:
Contract
Address:
Post Date:
07/05/2018

Environment, Water and Natural Resources

Job reference:

314518

Location:

- VARIOUS -

Job status:

Short Term Contract

Eligibility:

Open to Everyone

Duties

Project Firefighters are primarily employed to support DEW's fire suppression and prescribed burning operations. When not directly involved in firefighting activities, the Project Firefighter will undertake a broad range of other fire prevention, park management and training activities. This involves working in a wide range of outdoor activities in often demanding and sometimes remote environments for extended periods. Successful Project Firefigher applicants will commence on the top step of the OPS1 classification ($49,291 per annum adjusted according to hours worked).

For Further information about the Project Firefighter roles and the Project Firefighter program, please visit the Fire Management Website - https://www.environment.sa.gov.au/topics/fire-management/project-firefighters

Special Conditions

A current Class 'C' drivers licence and willingness to drive is essential.
Will be required to wear a uniform and appropriate PPE in accordance with Departmental policy.
Must be physically fit & will be required to undertake a fitness assessment to a minimum of "B" level Firefighting Role Classification as per the DEW Fire Policy & Procedures.
Will be required to have a current National Police Clearance Certificate.
Will be required to undertake intra or interstate travel which may require the incumbent to be away from home for extended periods.
Employees will be required to work outside of the normal hours of work including weekends, public holidays and days of significant fire danger.
Willingness to fly in light aircraft.
Will be required to participate on a roster system for duties associated with emergency response including on call & standby arrangements.
A flexible approach to duty hours and the taking of leave is essential.
Multiple roles available in multiple regions

Contract
Fulltime from 3 September 2018 - 31 May 2019

Remuneration
$49,291 per annum, adjusted according to hours worked (OPS1)

Application Instructions
All applications must be submitted online. Applications should include your CV (including three referees) Pre-employment Declaration and a cover letter (optional)

Applications close Wednesday 27 June 2018 at 5:00pm ACST - South Australian timezone

Applications close:

27/06/2018 5:00 PM

Attachments:

-

OPS1 Project Firefighters.pdf

-

Pre-Employment Declaration.pdf

Flexibility Statement
The South Australian public sector promotes diversity and flexible ways of working including part-time. Applicants are encouraged to discuss the flexible working arrangements for this role.