ASO6 NAPLAN Platform Systems Officer
Vacancy has expired
Show me jobs like this one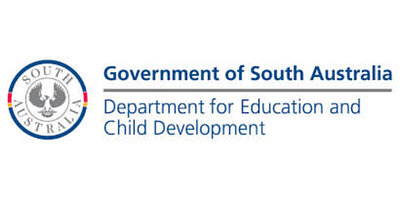 Job Ref:
314564
Employer:
Department for Education and Child Development (SA)

Job Type:
Contract
Address:
Post Date:
07/05/2018

ASO6 NAPLAN Platform Systems Officer

Education and Child Development

Job reference:

314564

Location:

5000 - ADELAIDE

Job status:

Long Term Contract

Eligibility:

Open to Everyone

The NAPLAN Platform Systems Officer is responsible for undertaking specialist testing of the national platform, readiness and support activities, including the management of system defects, enhancements and releases. This role implements and evaluates a comprehensive platform testing program including undertaking in-depth functionality testing, and developing and maintaining appropriate documentation and registers to ensure the platform is fit for purpose. The NAPLAN Platform Systems Officer coordinates, undertakes and monitors the development and implementation of school platform readiness test plans, identifies appropriate schools to undertake platform readiness testing, liaises with schools to coordinate logistics for site testing and provides specialist advice to troubleshooting to resolve issues at schools including analysing platform functionality, data flow and back end operations. The position will be required to work collaboratively and with flexibility across teams, based on peak workloads and priorities.

Special Conditions
The successful applicant is required to gain a Department of Human Services (DHS) child-related employment screening prior to being employed which is required to be renewed every three years before expiry. The incumbent will be required to undertake Responding to Abuse & Neglect (RAN) full day/online training course every three years. For all other Special Conditions please refer to the Role Description.

Requirements
Applicants are required to submit a CV, the Application Cover Sheet, Pre-Employment Declaration, and a written statement of no more than 1500 words. Written statements should address the criteria outlined in the Role Description. Applicants should include the name, address and contact number of three (3) current referees, one being your current line manager.

Special Notes
Please note this is a contract / term vacancy until 26 June 2020.

Application Instructions
All applications must be submitted online.

Applications close:

20/06/2018 5:00 PM

Attachments:

-

ASO6 NAPLAN Platform Systems Officer - RD.pdf

-

App Cover Sheet - PSAct.doc

-

Employment Declaration.pdf

-

RD _ How to Apply PS Act guidelines.docx

Flexibility Statement
The South Australian public sector promotes diversity and flexible ways of working including part-time. Applicants are encouraged to discuss the flexible working arrangements for this role.