Unit Manager, Governance and Administration
Vacancy has expired
Show me jobs like this one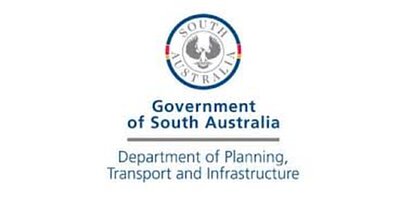 Job Ref:
314722
Employer:
Department of Planning, Transport and Infrastructure (SA)

Job Type:
Full Time
Address:
Salary and Benefits:
$110,505 to $114,813 per annum
Post Date:
07/05/2018

Unit Manager, Governance and Administration

Planning, Transport and Infrastructure

Job reference:

314722

Location:

5000 - ADELAIDE

Job status:

Ongoing

Eligibility:

Open to Everyone

This role provides high level expert advice in relation to governance and administration. The key focus areas for this role include leading in:

Manage the governance framework for the State Planning Commission and its relationship to the Department and Office of the Minister for Planning.
Coordinate governance, administration and operational support for the Commission, including production of meeting agendas and papers, specialist reports and inquiries on request.
Oversee the executive support of the sub-committees in order to provide consistency for all members.
Provide Governance advice and assistance as required across the Department of Planning, Transport and Infrastructure as necessary.

The role liaises extensively with executive, senior management and provides support and guidance to less experienced professional and administrative staff. A key part of the role is support for the State Planning Commission, and in particular the Chair.

Requirements
To be eligible for this role, applicants must possess:

Extensive understanding of, and ability to interpret, the legislative requirements and procedures associated with the Development Act 1993.
Extensive experience in strategic and statutory land-use and environmental planning with high level expertise across areas of development plan policy, development assessment, land-use transport planning, infrastructure planning, allied spatial land-use planning disciplines.
Extensive knowledge of current planning and development issues and the planning system in South Australia including the social, environmental and economic issues.

Remuneration
ASO8 - $110,505 to $114,813 per annum

Application Instructions
Applications can be submitted online or addressed to:
Recruitment and Employment
GPO Box 1533
Adelaide SA 5001
Telephone: (08) 8343 2600
Email: dpti.apply@sa.gov.au
Agency Website: www.dpti.sa.gov.au/careers

Additional Notes
Applicants are required to submit an application of no more than two pages and a curriculum vitae demonstrating their suitability for the role. In addition applicants are required to complete the Cover Sheet quoting the vacancy number and the Pre-Employment Declaration with their application for employment. The SA Government is an Equal Opportunity Employer and safety is a core value.

Applications close:

20/06/2018 5:00 PM

Attachments:

-

Cover Sheet.pdf

-

Guide to Apply.pdf

-

Pre-Employment Declaration.pdf

-

Role Statement.pdf

Flexibility Statement
The South Australian public sector promotes diversity and flexible ways of working including part-time. Applicants are encouraged to discuss the flexible working arrangements for this role.