Project Officer
Vacancy has expired
Show me jobs like this one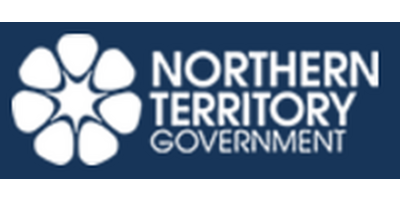 Job Ref:
011457
Employer:
Department of Infrastructure, Planning and Logistics (NT)

Job Type:
Full Time
Address:
Salary and Benefits:
$90,576 - $95,292 (including salary $78,278 - $82,355)
Post Date:
07/05/2018

JOB DESCRIPTION

Agency

Department of Infrastructure, Planning and Logistics

Work Unit

Public Transport Unit

Job Title

Project Officer

Designation

Administrative Officer 5

Job Type

Full Time

Duration

Fixed from 02/07/2018 to 02/01/2019

Salary

$78,278 - $82,355

Location

Darwin

Position Number

11457

RTF

143771

Closing

20/06/2018

Information for Applicants

Applications must be limited to a one-page summary sheet and an attached detailed

resume/cv. For further information for applicants and example applications: click here

Information about Selected Applicant's Merit

If you accept this position, a detailed summary of your merit (including work history, experience, qualifications, skills, information from referees, etc.) will be provided to other applicants, to ensure transparency and better understanding of the reasons for the decision. For further information: click here

Special Measures

Not applicable to this vacancy.

Apply Online Link

Primary Objective

Provide expert transport planning assistance to the Manager Passenger Transport Planning in the management, development and implementation of bus services for Intensive English Unit (IEU) students, special needs students and ad hock free bus / special event services as required.

Key Duties and Responsibilities

1. Plan, coordinate and implement the ongoing delivery of all special needs and IEU school bus services across the Territory, providing solution focused advice and support to the service users, agency stakeholders and bus contractors.

2. Develop, implement and review an annual plan to provide public transport for special events across the Territory.

3. Manage, update and implement relevant policies and procedures.

4. Manage data and report on services provided, including assisting with the management of the bus ticketing system and timetable and map updates.

Selection Criteria

Essential:

1. Demonstrated experience in working autonomously to plan and manage multiple projects with conflicting priorities and budget constraints.

2. Previous experience or ability to manage urban and regional passenger transport services with responsibility for problem and complaint investigation and resolution.

3. Well developed cross-cultural customer service, communication and interpersonal skills and ability to effectively lead and coordinate others to achieve a common outcome.

4. Strong problem solving, negotiation and mediation skills in a customer service context, with the ability to sensitively manage difficult situations to achieve positive outcomes.

5. Proven ability to develop and introduce innovative solutions, practices and processes to continuously improve service delivery.

6. An understanding of Work Health and Safety matters as they apply to a workplace or the ability to acquire knowledge within a short time.

Desirable:

1. Previous experience in bus service scheduling or transport logistics.