Land Release Manager
Vacancy has expired
Show me jobs like this one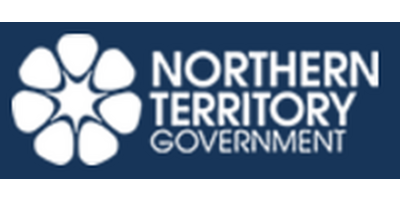 Job Ref:
040307
Employer:
Department of Infrastructure, Planning and Logistics (NT)

Job Type:
Full Time
Address:
Post Date:
07/05/2018

JOB DESCRIPTION

Agency

Department of Infrastructure, Planning and Logistics

Work Unit

Housing Projects

Job Title

Land Release Manager

Designation

Senior Administrative Officer 1

Job Type

Full Time

Duration

Ongoing

Salary

$114,737 - $128,178

Location

Palmerston

Position Number

40307

RTF

143148

Closing

18/06/2018

Information for Applicants

Applications must be limited to a one-page summary sheet and an attached detailed resume/cv. For further information for applicants and example applications: click here

Information about Selected Applicant's Merit

If you accept this position, a detailed summary of your merit (including work history, experience, qualifications, skills, information from referees, etc.) will be provided to other applicants, to ensure transparency and better understanding of the reasons for the decision. For further information: click here

Special Measures

Not applicable to this vacancy.

Apply Online Link

Primary Objective:

The Land Release Manager delivers and manages the Lands servicing program within the Capital Works Program for Housing Projects, ensuring that the agency's project delivery priorities are appropriately resourced and delivered on time and within budget and quality parameters.

Context Statement:

The Northern Territory Government is investing $1.1 billion over 10years to improving housing in remote communities through the Our Community. Our Future. Our Homes program.

Key Duties and Responsibilities:

1. Provide strategic oversight of complex strategic infrastructure planning projects.

2. Formulate cost effective and efficient strategies to deliver lands servicing within the Capital Works Program for Housing Projects across the Northern Territory.

3. Prepare detailed infrastructure implementation plans for the delivery of approved land release and land development projects and drive the delivery of the approved programs through the Capital Works programs.

4. Monitor and manage financial, contract, and specification performance of programs and negotiate solutions to maximise the performance of each project and the overall delivery of the programs.

5. Provide program advice, reporting and information including emerging trends and issues for consideration in current or future programs.

6. Build and manage sound relationships across the agency and other stakeholders to maximise the outcome of the capital works programs.

7. Manage the staff and resources of the work unit and provide guidance in relation to resolving emerging and unforeseen technical and financial issues within time and budget constraints.

Selection Criteria:

Essential:

1. Sound understanding of technical and engineering principles, legislation, standards and practices relating to the provision of infrastructure.

2. Superior program management, leadership and resource management skills, including the ability to adopt appropriate risk management strategies and to deliver within set timeframes and financial constraints.

3. Good knowledge of contemporary best practice in business management, information and technology management, project management, contract management, asset management and procurement practices.

4. Proven ability to successfully deliver infrastructure projects within a land development or other complex service delivery context.

5. High level of communication and relationship management skills including the ability to interact effectively with people of diverse cultures.

6. Well-developed strategic, analytical and problem solving skills including the ability to interpret and manage the social, political and organisational environment.

Desirable:

1. Tertiary qualification in engineering or other relevant discipline.

2. Well-developed knowledge of the financial and service delivery frameworks for the Northern Territory Government Capital Works Program or demonstrated ability to acquire such knowledge quickly.

Further information:

The position requires some travel to remote communities via light aircraft and vehicle.