Assistant Project Administrator
Vacancy has expired
Show me jobs like this one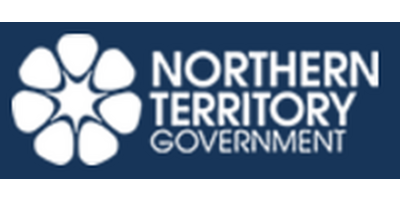 Job Ref:
011350
Employer:
Department of Infrastructure, Planning and Logistics (NT)

Job Type:
Permanent Full Time
Address:
Post Date:
07/05/2018

JOB DESCRIPTION

Agency

Department of Infrastructure, Planning and Logistics

Work Unit

Business Support

Job Title

Assistant Project Administrator

Designation

Administrative Officer 3

Job Type

Full Time

Duration

Ongoing

Salary

$58,291 - $62,909

Location

Tennant Creek

Position Number

11350

RTF

143074

Closing

18/06/2018

Information for Applicants

Applications must be limited to a one-page summary sheet and an attached detailed resume/cv. For further information for applicants and example applications: click here

Information about Selected Applicant's Merit

If you accept this position, a detailed summary of your merit (including work history, experience, qualifications, skills, information from referees, etc.) will be provided to other applicants, to ensure transparency and better understanding of the reasons for the decision. For further information: click here

Special Measures

Not applicable to this vacancy.

Primary Objective:

Provide administrative support, undertake basic Project Administration roles and provides general administrative assistance to other Project Administration staff and Project Managers.

Key Duties and Responsibilities:

1. Receive calls from client agencies for urgent minor repairs to civil and building assets, determine appropriate response and allocate job to relevant contractor.

2. Process and respond to enquiries on contractor payments.

3. Input data and run reports from an Asset Management System.

4. Under the guidance of more experienced staff undertake basic project and contract administration roles to assist Project Administrators.

5. Provide general administrative support to the unit or region.

Selection Criteria

Essential:

1. Good skills in maintaining data integrity with thoroughness, attention to detail and accuracy.

2. High standard of client focus with the ability to prioritise workloads, remain calm under pressure and effectively manage time to achieve multiple deadlines.

3. Good oral communication and interpersonal skills to deal with client requests and contractor enquiries as well as liaising with Project Managers and Officers and other team members.

4. Writing skills with the ability to prepare basic and accurate correspondence.

5. Knowledge and experience of accounts payable and reporting processes.

6. Knowledge of an Asset Management System and reporting systems as well as Microsoft Word and Office related software.

7. An ability to interact effectively with people from diverse cultures.

Desirable

1. Understanding of technical terminology and language associated with the construction of road and building infrastructure.