Project Officer
Vacancy has expired
Show me jobs like this one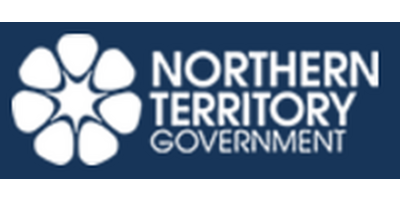 Job Ref:
011068
Employer:
Department of Infrastructure, Planning and Logistics (NT)

Job Type:
Full Time
Address:
Post Date:
07/05/2018

JOB DESCRIPTION

Agency

Department of Infrastructure, Planning and Logistics

Work Unit

Civil Projects

Job Title

Project Officer

Designation

Technical 3

Job Type

Full Time

Duration

Ongoing

Salary

$68,321 - $77,611

Location

Alice Springs

Position Number

11068

RTF

142499

Closing

19/06/2018

Information for Applicants

Applications must be limited to a one-page summary sheet and an attached detailed resume/cv. For further information for applicants and example applications: click here

Information about Selected Applicant's Merit

If you accept this position, a detailed summary of your merit (including work history, experience, qualifications, skills, information from referees, etc.) will be provided to other applicants, to ensure transparency and better understanding of the reasons for the decision. For further information: click here

Special Measures

Not applicable to this vacancy.

Primary Objective:

As Technical Officer, implement works programs in the civil construction, maintenance and asset management areas to meet client requirements in relation to time, cost and quality.

Key Duties and Responsibilities:

1. Undertake road inspections, prepare reports and make recommendations.

2. Liaise with Project Managers, utility authorities, pastoralists and aboriginal communities in regard to work programs and asset management.

3. Identify, determine scope and prepare work programs for period contracts.

4. Prepare technical specifications and drawings for tender purposes.

5. Supervise, record and report on contract works with regards to the construction and maintenance of the road networks, in accordance with contract documents and client briefs.

6. Maintain financial and physical, computer based, reporting systems.

Selection Criteria

Essential:

1. A relevant qualification awarded by an Australian institution, or equivalent OR relevant experience in a field of technical work closely related to the duties of the vacancy.

2. Demonstrated abilities in project management and contract administration.

3. Demonstrated communication skills, including effective negotiation, conflict resolution and strong interpersonal skills.

4. Be self-sufficient in a remote outback environment and willing on occasions to work and camp in remote areas.

5. Competence in the use of computers.

6. Current NT drivers licence or equivalent.

7. An ability to interact effectively with people of diverse cultures.

Desirable:

1. Qualifications or relevant experience and/or willingness to undertake training in civil construction.

2. Workzone traffic management accreditation.