Customer Service Officer
Vacancy has expired
Show me jobs like this one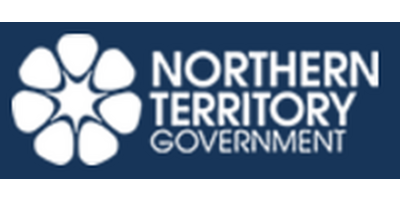 Job Ref:
011629
Employer:
Department of Infrastructure, Planning and Logistics (NT)

Job Type:
Full Time Temporary
Address:
Salary and Benefits:
$58,291 - $62,909
Post Date:
07/05/2018

JOB DESCRIPTION

Agency

Department of Infrastructure, Planning and Logistics

Work Unit

Motor Vehicle Registry

Job Title

Customer Service Officer

Designation

Administrative Officer 3

Job Type

Part Time

Duration

Fixed to15/02/2019

Salary

$58,291 - $62,909

Location

Nhulunbuy

Position Number

11629

RTF

141269

Closing

17/06/2018

Information for Applicants

Applications must be limited to a one-page summary sheet and an attached resume/cv. For further information for applicants and example applications: click here

Information about Selected Applicant's Merit

If you accept this position, a detailed summary of your merit (including work history, experience, qualifications, skills, information from referees, etc.) will be provided to other applicants, to ensure transparency and better understanding of the reasons for the decision. For further information: click here

Special Measures

Not applicable to this vacancy.

Primary Objective: Provide administration services and support for the effective operation of MVR offices, and provide quality customer service and more complex advice to customers on all driver licensing and vehicle registration matters.

Key Duties and Responsibilities:

1. Evaluate, authorise and process more complex registration and licensing transactions in line with MVR policies, procedures and legislation.

2. Provide a full range of timely and accurate information to customers on driver licencing and vehicle registration matters.

3. Exercise the appropriate delegated powers as a Deputy Registrar of Motor Vehicles.

4. Maintain accurate driver licence and vehicle records using MVR's mainframe computer system.

5. Contribute to the efficient running of the Customer Service team and assist with the on the job training, mentoring and guidance of customer service staff in MVR operations and functions.

6. Deal with customers with more complex needs.

7. Perform theory tests, issue conditional licences, licence class prerequisites, non-standard evidence of residency approvals and after appropriate training

Selection Criteria

Essential:

1. Demonstrated commitment to the delivery of high quality customer service.

2. Well-developed interpersonal skills including the ability to effectively negotiate diplomatically with customers and other staff.

3. Effective written and oral communication skills, including a proven ability to communicate effectively in cross cultural settings.

4. Ability to perform as an effective team member and participate in a learning environment where there is a continual need to train, mentor and provide guidance to staff on the job.

5. A proven ability for working with figures and managing cash.

6. Experience in inputting and retrieving data accurately in a computerised environment.

7. Proven experience in maintaining confidentiality within a professional environment.

Desirable:

1. Sound knowledge of driver licensing and vehicle registration policy and procedures or a demonstrated capacity to interpret and apply legislation.

2. Experience in using office automation software applications such as electronic mail, web browsers, word processing and spreadsheet packages

Further Information:

All successful applicants must provide a current satisfactory National Police Criminal History Check.