Assistant Principal
Vacancy has expired
Show me jobs like this one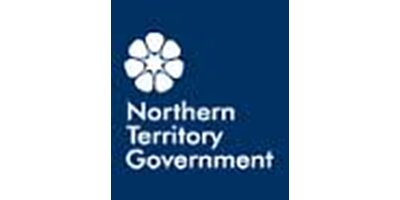 Job Ref:
035148
Employer:
Department of Education (NT)

Job Type:
Full Time
Address:
Post Date:
07/05/2018

JOB DESCRIPTION

Agency

Department of Education

Work Unit

Yuendumu School

Job Title

Assistant Principal

Designation

Senior Teacher 3

Job Type

Full Time

Duration

Fixed from 23/07/2018 to 28/06/2019

Salary

$122,345

Location

Yuendumu

Position Number

35148

RTF

143649

Closing

19/06/2018

Information for Applicants

Applications must be limited to a one-page summary sheet and an attached resume/cv. For further information for applicants and example applications: click here

Information about Selected Applicant's Merit

If you accept this position, a detailed summary of your merit (including work history, experience, qualifications, skills, information from referees, etc.) will be provided to other applicants, to ensure transparency and better understanding of the reasons for the decision. For further information: click here

Special Measures

The Northern Territory Public Sector values diversity and aims for a workforce which is representative of the community we serve. Therefore, under an approved Special Measures recruitment plan, ATSI applicants will be given priority consideration and preference in selection for this vacancy if they meet all essential selection criteria and are suitable at the position level. For further information on Special Measures, click here

Primary Objective: As part of the school leadership team, provide educational leadership and management and implement departmental and school based policies and programs to achieve optimal educational outcomes for students.

Context Statement: Yuendumu School is located in the community of Yuendumu, 300km northwest of Alice Springs on the Tanami Road. The school provides education from preschool to senior years. Approximately 240 students are enrolled with over 95% speaking Warlpiri as a first language. Yuendumu School prides itself on its bilingual program and strong links with the community. Visible Learning underpins our approach to teaching and learning with SWPBS providing the basis for our orderly classroom environment.

Key Duties and Responsibilities:

1. Ensure the delivery of effective educational programs to meet the needs of students in line with Departmental policy through effective leadership and positive partnerships with the school community.

2. Provide leadership and support in the formulation and review of school policy, procedures and strategic plans to achieve educational outcomes in partnership with the school and local community.

3. Contribute to and supervise the development and implementation of early, primary, middle and senior year's curriculum in line with Departmental policy to meet student needs.

4. Provide advice and support to the Principal on educational, financial and administrative matters in order to achieve educational outcomes and strategic goals of the Strategic Improvement and Annual Operational Plans.

Selection Criteria

Essential:

1. Demonstrated experience and educational leadership in effectively leading and collaborating with colleagues and parents from various cultural and socio-economic groupings across the broader community to maximize student well-being and achieve high educational outcomes for students.

2. Demonstrated successful experience and educational leadership in professional development, administration, financial and human resource management and change management.

3. Demonstrated knowledge and proven ability to implement quality, evidence based programs, curriculum, pedagogy, assessment and reporting processes, and support teachers with students with special needs.

4. Identifies issues and takes action to achieve the goals of the Strategic Improvement and Annual Operational Plans.

5. An ability to interact effectively with people from diverse cultures.

Further Information:

All applicants must be registered with the Teacher Registration Board of the Northern Territory and a current Working with Children Notice (Ochre Card) from SAFE NT. Applicants new to the Northern Territory may commence earlier to undertake induction.