Special Education Support Officer Autism Spectrum Disorder
Vacancy has expired
Show me jobs like this one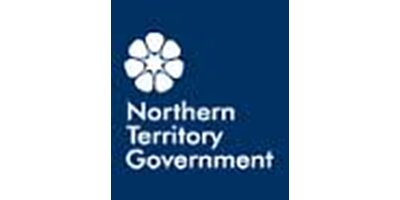 Job Ref:
038639
Employer:
Department of Education (NT)

Job Type:
Permanent Full Time
Address:
Salary and Benefits:
$63,374 - $72,752
Post Date:
07/05/2018

JOB DESCRIPTION

Agency

Department of Education

Work Unit

CommAut Program – Malak Primary

Job Title

Special Education Support Officer Autism Spectrum Disorder

Designation

Administrative Officer 4 96%

Job Type

Full Time

Duration

Fixed from 23/07/2018 to 23/07/2019

Salary

$63,374 - $72,752

Location

Darwin

Position Number

38639

RTF

143572

Closing

17/06/2018

Information for Applicants

Applications must be limited to a one-page summary sheet and an attached detailed resume/cv. For further information for applicants and example applications: click here

Information about Selected Applicant's Merit

If you accept this position, a detailed summary of your merit (including work history, experience, qualifications, skills, information from referees, etc.) will be provided to other applicants, to ensure transparency and better understanding of the reasons for the decision. For further information: click here

Special Measures

The NTPS values diversity and aims for a workforce which is representative of the community we serve. Therefore under an approved Special Measures recruitment plan, ATSI applicants will be given priority consideration and preference in selection for this vacancy if they meet all essential selection criteria and are suitable at the position level. For further information: click here

Primary Objective:

To assist in the implementation of departmental and school based policies and programs to achieve optimal educational outcomes for primary aged students with a diagnosed Autism Spectrum Disorder (ASD) and to work collaboratively to facilitate the effective and successful inclusion of the students into their mainstream schools.

Context Statement:

The CommAut Program (Malak) is a specialist program that caters for students with a diagnosed ASD who are experiencing moderate to severe barriers to learning in a mainstream classroom setting. Through a rigorous assessment and referral process, students access the program from primary schools across the Darwin region. A Senior Teacher and the Special Education Support Officer work collaboratively to enable students to maximise their learning within school, home and community settings.

Key Duties and Responsibilities:

1. Work collaboratively with the teaching team to assist in the planning, preparation, implementation and assessment of individualised educational programs that specifically address the diverse learning needs of students with a diagnosed ASD within the classroom and social settings.

2. Administer first aid and provide medication to students in accordance with school policies.

3. Effectively communicate with students with a diagnosed ASD, families and work colleagues whilst maintaining confidentiality.

4. Prioritise and perform work tasks in a reliable manner, both as a team member and independently whilst adhering to school and DoE policies.

5. Monitor and maintain high levels of hygiene, daily routines, health and safety practices in a specialised setting.

Selection Criteria

Essential:

1. Demonstrated successful experience working with students who have an ASD diagnosis, to provide learning opportunities and recognised interventions to address deficits in areas such as communication, self-regulation, social/interpersonal skills and functional academic skills.

2. An ability to work within a cross-cultural environment, interact effectively with people from diverse cultures and successfully develop effective partnerships with students, parents and colleagues.

3. Demonstrated effective oral and written communication skills, and the ability to work successfully independently and as part of a team, exercising sound judgement.

4. Current Working with Children Clearance Notice.

5. Effective interpersonal skills including the ability to show empathy, patience and work effectively in a dynamic and challenging environment.

Desirable:

1.

Qualifications or ability to obtain qualifications related to supporting students with a diagnosed ASD and/or disabilities in educational settings.

2.

Current First Aid Qualification or ability to obtain.