Principal
Vacancy has expired
Show me jobs like this one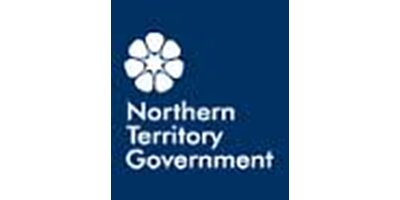 Job Ref:
031523
Employer:
Department of Education (NT)

Job Type:
Permanent Full Time
Address:
Salary and Benefits:
$125,808
Post Date:
07/05/2018

JOB DESCRIPTION

Agency

Department of Education

Work Unit

Owen Springs Education Centre

Job Title

Principal

Designation

Senior Teacher 4

Job Type

Full Time

Duration

Fixed from 23/07/2018 to 22/07/2021

Salary

$125,808

Location

Alice Springs

Position Number

31523

RTF

143478

Closing

17/06/2018

Contact

Trevor Read, Regional Director Alice Springs on 08 8951 1609 or trevor.read@nt.gov.au

Agency Information

Information for Applicants

Applications must be limited to a one-page summary sheet and an attached detailed

resume/cv. For further information for applicants and example applications: click here

Information about Selected Applicant's Merit

If you accept this position, a detailed summary of your merit (including work history, experience, qualifications, skills, information from referees, etc.) will be provided to other applicants, to ensure transparency and better understanding of the reasons for the decision. For further information: click here

Special Measures

The Northern Territory Public Sector values diversity and aims for a workforce which is representative of the community we serve. Therefore, under an approved Special Measures recruitment plan, ATSI applicants will be given priority consideration and preference in selection for this vacancy if they meet all essential selection criteria and are suitable at the position level. For further information on Special Measures, click here

Apply Online Link

Primary Objective: Play a vital role in delivering the vision of the Department of Education and contribute to the development of a 21st Century education system. As the leading educational professional at Owen Springs Education Centre you will inspires students, staff and community members to optimise the learning of all students.

Context Statement: Owen Springs Education Centre is located within the Alice Springs Youth Detention Centre and provides full time comprehensive education programs to all students. Students at Owen Springs Education Centre typically present with a diverse range of learning needs and may have experienced complex trauma. Students may speak English as an additional language or dialect and range in age from 11-18 years of age.

Key Duties and Responsibilities:

1. Provide professional leadership to teaching and support staff, enhancing a culture of effective teaching and learning to implement whole school approaches to teaching and learning.

2. Undertake an appropriate teaching load and be responsible for educational, administrative, budgetary and strategic planning duties of the school.

3. Liaise with Territory Families regularly to provide advice and ensure the school's programs, policies and practice meet safety, welfare and security needs of students.

4. Maintain student records and samples of work and report on student performance.

5. Liaise with other schools to maximise successful transition of students and their information across schools.

6. Ensure Youth Justice and Court Liaison Officers are provided with education progress reports on individual students for court, parole board and risk management purposes.

Selection Criteria

Essential:

1. Successful experience in teaching and school leadership and the delivery of education services in remote or flexible learning environments including those students who speak English as an additional language or dialect.

2. Knowledge of and experience in working with Australian Curriculum, school administration and human resource management practices.

3. Proven experience in creating high performing learning environments for adolescent students with diverse learning needs.

4. Proven experience in communicating effectively in a cross cultural environment including proven ability to successfully negotiate outcomes and resolve conflict.

5. Successful experience working collaboratively within a multi-disciplinary team including educators, health professionals, interagency personnel and members of the broader community.

6. Develop and lead professional learning aligned to the Australian Professional Standards for Teachers.

Further Information: All applicants must be registered with the Teacher Registration Board of the Northern Territory and hold a current Working with Children Notice (Ochre Card).