Senior Finance Officer Budgets
Vacancy has expired
Show me jobs like this one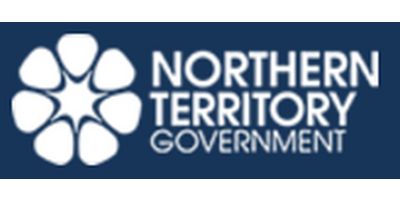 Job Ref:
020053
Employer:
Department of Environment and Natural Resources (NT)

Job Type:
Permanent Full Time
Address:
Post Date:
07/05/2018

JOB DESCRIPTION

Agency

Department of Environment and Natural Resources

Work Unit

Financial Services

Job Title

Senior Finance Officer Budgets

Designation

Administrative Officer 6

Job Type

Full Time

Duration

Ongoing commencing 30/07/2018

Salary

$86,007 - $96,145

Location

Palmerston

Position Number

20053

RTF

143653

Closing

19/06/2018

Information for Applicants

Applications must be limited to a one-page summary sheet and an attached resume/cv. For further information for applicants and example applications: click here

Information about Selected Applicant's Merit

If you accept this position, a detailed summary of your merit (including work history, experience, qualifications, skills, information from referees, etc.) will be provided to other applicants, to ensure transparency and better understanding of the reasons for the decision. For further information: click here

Special Measures

Not applicable to this vacancy.

Primary Objective: Provide high level advice, support and services in the areas of financial management, budget development and management and financial reporting, including management accounting policy, analysis, advice and assistance to senior management and Divisions in accordance with the Financial Management Act, Australian Accounting Standards, Government policies and specific external agreements, to enable effective financial management across the Agency.

Key Duties and Responsibilities:

1. Assist in development and monitoring of Agency budgets and budget outputs including preparation of budget submissions in consultation with senior management.

2. Provide information and reports relating to budget management strategies to Agency management and government, including monthly variation reports and the preparation of parliamentary estimates committee briefings and analysis.

3. Provide assistance to develop, implement and maintain agency budget management systems including the input, monitoring and reconciling of information in the NT Treasury budget management system (APEX) to ensure accurate reflection of Agency budgets.

4. Provide technical direction to team members and other areas of the agency in relation to financial and budget management issues.

5. Develop and maintain strong relationships with stakeholders, including divisional staff, the Executive team, and NT Treasury staff.

Selection Criteria

Essential:

1. Comprehensive technical knowledge and expertise in contemporary budget development and management, cost accounting, financial management legislation, and financial practices within the Northern Territory, or the ability to quickly acquire the level of knowledge required.

2. Demonstrated high level oral and written communication skills in a manner that is clear to the recipient.

3. Highly developed interpersonal skills with the ability to interact effectively with people of diverse cultures, build and sustain strong business relationships and networks and a high level of awareness for the need for confidentiality.

4. Highly developed ability to prepare, interpret and analyse policy, financial data and reports, using established methodologies, to provide comprehensive recommendations and advice.

5. Highly developed excel skills, proven accuracy and attention to detail.

6. Demonstrated ability to work independently, good time management skills, particularly in prioritising competing work demands. Demonstrated personal motivation and initiative with an ability to work both within a team and as an individual.

Desirable:

1. An understanding of Departmental function and organisational structure.

2. Bachelor or Accounting (or equivalent) and accreditation with a professional accounting body.