Principal Engineer Dams
Vacancy has expired
Show me jobs like this one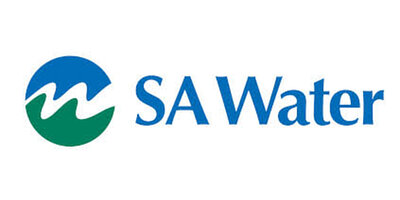 Job Ref:
496511
Employer:
SA Water

Job Type:
Full Time
Address:
Post Date:
07/05/2018

Principal Engineer Dams

Job no: 496511
Work type: Full Time, Part Time
Location: SA - Adelaide

We have a rare and unique opportunity in seeking a Principal Engineer, specialising in the area of Dams, Civil & Geo-technical engineering disciplines. Your expertise will see you deliver high level technical investigations, designs, audits and advisory services related to all aspects of water and wastewater infrastructure, standards and legislation, whilst developing and mentoring a team of highly skilled professionals.

As a primary point of contact for the discipline, you will engage and collaborate with customers, partners and stakeholder groups including, Gawler River Floodplain Management Authority, Murray Darling Basin Authority, Councils, ANCOLD, WSAA and other State and National Government bodies.

Working a myriad of challenging and exciting projects, along with a core focus on our extensive Dams Safety Upgrade portfolio, your responsibilities will include:

Managing the technical component for our Dam Safety Framework to deliver successful outcomes;

Develop lifecycle review plans of our assets, including analysis and risk assessments/mitigation;

Provide functional support to the business, including recommendations and timeframes;

Undertake & support investigation of works, determination of requirements through to developing and realisation to major projects;

Identify, determine suitability and recommend new and emerging technologies, including benefits with a view to implement;

Mentoring and developing technical capability within the discipline team;

Effective demonstrated experience leading and influencing internal and external relationships.

To be considered for this role you are required to have:

Tertiary Dams, Civil or Geo-technical Engineering qualification;

Applied knowledge of ANCOLD, ICOLD and other dam industry guidelines;

Experience in solving dam engineering and planning risks;

Proven track record of working on projects from conception to fruition;

Safety in Design, you will have excellent safety and environmental awareness and applied knowledge.

Demonstrated extensive design and assessment experience with regard to dams and concrete works;

Developed understanding of relevant design engineering codes and technical standards;

Minimum years' experience +10 years (highly desirable).

To be eligible to apply, you must be an Australian / New Zealand citizen or hold permanent residency status, or alternatively, a Visa which entitles you to work in Australia. Support for relocation may be considered.

To apply, simply click the 'apply' button below, upload your CV and cover letter demonstrating you meet the criteria in the advert / attached position description. PD Principal Engineer Dams 18.docx.pdf.