Credit Management Officer
Vacancy has expired
Show me jobs like this one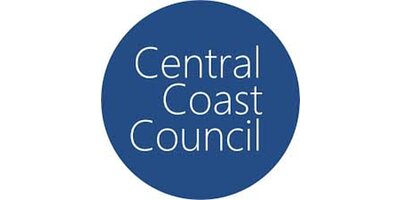 Job Ref:
CEN1168
Employer:
Central Coast Council

Job Type:
Permanent Full Time
Address:
Salary and Benefits:
$1,005.55 to $1,206.80 per week ($52,429 to $62,922 per annum) + superannuation.
Post Date:
04/06/2018



Credit Management Officer





Work in a vibrant, dynamic and fast paced environment

Exciting opportunity for self motivated worker

Permanent full time position

Salary range between $1,005.55 to $1,206.80 per week ($52,429 to $62,922 per annum) + superannuation.


Central Coast Council is an equal opportunity employer and promotes a healthy and safe work environment. We are committed to diversity in our community and our workforce and encourage Indigenous Australians, people with a disability and people from diverse backgrounds to apply to be part of our inclusive team.


You will be responsible for providing an effective and efficient debt recovery service for Central Coast Council to meet customers' needs and in accordance with relevant acts, codes, policies and procedures and regulations. You will be liaising with ratepayers and external organisations following up on recovering all funds owing, issuing timely follow-up notices and ensuring maximum permissible revenue is collected


Key activities of this role include:

Liaise with and follow up on recovering all funds owing to Central Coast Council in accordance with the adopted policy for Credit Management and relevant legislation;
Monitor external collection agency actions to ensure they are meeting any contractual requirements;
Effectively liaise with both internal and external stakeholders to ensure that satisfactory work outcomes and communication links are achieved and maintained and respond to enquiries within prescribed timeframes.


Essential Criteria:

Certificate IV in Accounting, Business Administration or related field OR demonstrated solid contemporary experience in in a similar role , combined with ongoing professional development;
Demonstrated experience in a similar Credit Management role in a medium/large size organisation;
Demonstrated working knowledge of revenue and rating processes;
Demonstrated experience in liaising and communicating with a vast range of stakeholders;
Demonstrated experience in recovering funds within the prescribed timelines, including escalating recovery to external agencies when required.


Enquiries: Carlton Oldfield, Unit Manager Financial Services, ph: (02) 43501629 or 0400 710 892.


Closing Date: Applications close at Midnight on Monday, 18 June 2018.