Supervisor
Vacancy has expired
Show me jobs like this one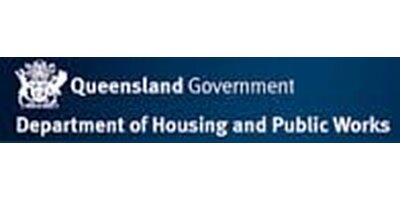 Job Ref:
QLD/277837/18
Employer:
Department of Housing and Public Works (QLD)

Job Type:
Permanent Full Time
Address:
Salary and Benefits:
$72948 - $76814
Post Date:
04/05/2018

Supervisor

Housing and Public Works

(

Organisation site

)

Northern Region, Northern Queensland Operations, Building and Asset Services, Mount Isa

Are you a building industry tradesperson, with experience in the planning and delivery of construction and maintenance projects, who is ready to take the next step on your career journey? Working across our geographically dispersed Far West District, you will focus on ensuring the services provided meet quality and value for money expectations with a strong focus on safety. You will report to our Delivery Manager, and will be responsible for assisting in managing and coordinating project planning and delivery activities in order to maximise project profitability and ensure client satisfaction.

Job details

| | |
| --- | --- |
| Position status | Permanent |
| Position type | Flexible full-time |
| Occupational group | Building Services |
| Classification | OO6 |
| Workplace Location | North West Qld |
| Job ad reference | QLD/277837/18 |
| Closing date | 15-Jun-2018 |
| Yearly salary | $72948 - $76814 |
| Fortnightly salary | $2796.10 - $2944.30 |
| | |

As a Supervisor the successful candidate will be required to undertake (but is not limited to) the following tasks:

• Produce high quality tender and quotation documentation for building projects and prepare accurate and timely estimates, quotations and project trade packages; including material lists and construction programs:

• Undertake high quality condition assessment and estimation services to ensure efficient and cost effective project outcomes:

• Assist in the planning and delivery of projects through the efficient supervision and development of office staff, field staff and subcontractors:

• Provide a level of supervisory services in respect to the delivery of construction, maintenance and upgrade work undertaken by Building & Asset Services Queensland:

• Maintain a healthy and safe work environment, ensuring compliance with current human resource practices and principles, including employment equity, anti-discrimination and workplace health and safety;

• Coordinate and undertake the delivery of a condition assessment service for Building & Asset Services Queensland clients, including inspections/surveys of building elements and construction materials including collecting samples of suspected asbestos containing materials for laboratory testing; and

• Ensure application of safety management system (SMS) including: -

* Particiapte in and facilitate WHS audits under the direction of the Principal WHS Officer

* Undertake on-site WHS inspections including plant and equipment checks

* Ensure all job documentation includes safework method statement or other risk assessment documentation as appropriate

* Promote and ensure a healthy and safe work environment through own practices, education and awareness raising of staff and contractors while working with the Regional WHS Advisor and BAS WHS Manager to promote a consistent WHS approach in BAS workplaces.

Specific capabilities and requirements for this role are:

• current construction industry related trade qualification

• current Workplace Health & Safety General Safety Induction Card

• working knowledge and compliance with current occupational health, safety and environmental legislation

Referee checking will be undertaken and other pre-employment checks may occur prior to any offer of employment. Checks will include:

• Criminal history screening:

* Criminal history screening will be undertaken on the preferred applicant(s). A criminal conviction or charge may not exclude an applicant from consideration for appointment with the Department of Housing and Public Works

• Blue card check:

* A blue card check will be undertaken on the preferred applicant(s) should the role require work to be carried out at education or care service premises when education and care services are being provided.

* Proof of eligibility for appointment to Queensland Public Sector

* A serious discipline history disclosure

Please note:

This role will require the occupant to regularly travel to other locations that are generally within the Far West District which may include overnight stays of up to 4 nights or as negotiated.

If you would like to be considered for this opportunity you will find more information and details on how to apply in the role description.

Applications to remain current for 12 months.

Further information

Please ensure you download all attachments and follow the instructions on how to apply.

Documents

Before applying for this vacancy please ensure you read the documents below.