Senior Business Case Lead
Vacancy has expired
Show me jobs like this one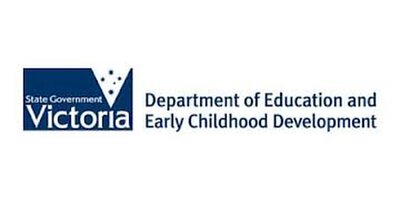 Job Ref:
400119487
Employer:
Department of Education and Training (VIC)

Job Type:
Permanent Full Time
Address:
Post Date:
01/05/2018

Job Description:

Full-time/ Ongoing PTV G 5 $93,868 - $113,572 + 9.5% superannuation For further information on Public Transport Victoria, please visit the PTV Website

About Us

Public Transport Victoria (PTV) is a statutory authority that acts as a system authority for all public transport and an advocate for public transport users. We are a single contact point for customers wanting information on public transport services, fares, tickets and initiatives. PTV aims to improve public transport in Victoria by ensuring better coordination between modes, facilitating expansions to the network, auditing public transport assets, promoting public transport as an alternative to the car.

To put this in perspective:

We have a hand in over half a billion trips across the public transport network annually
We facilitate 1.6 million trips a day
We move hundreds of thousands of people around the state daily

In practical terms, we move people towards many of life's most meaningful experiences, whether it be work, education, social engagements, play, or Melbourne's key attractions (e.g. Australian open, AFL games, Royal Melbourne show... take your pick). When masses of people need to get from point A to point B - know that PTV has played a role. While our core business is public transport, we are also working toward a much bigger, longer-term and impactful agenda. We are contributing toward Victoria's liveability and economic development.

While we are continuing to learn and improve, we do in-fact pull off some pretty amazing things. So, If contributing toward Victoria's future excites you, take this ad as an invite to come and work with us.

Shape our future. Challenge yours.

What you`ll do

The Senior Business Case Lead plays a key role in the coordination, preparation and development of business cases and investment funding submissions on behalf of PTV. The role also provides support to the Senior Manager – Financial Strategy and Risk in delivering high quality and timely outputs related to financial strategies, the management and review of financial risks, and preparation of ministerial and management briefings and board papers.

About you

As an ideal preferred candidate for this role will have a relevant tertiary qualification in an area such as Business, Finance, Economics, Engineering or an equivalent discipline.

Commercially driven, you should have well developed analytical skills particularly within the area of financial and resource management. You should have demonstrated skills in the development of business cases and investment fund submissions within a large complex organisation preferably within a public transport context. In addition, an understanding and experience in risk management frameworks and its use, especially for financial or organizational risks will be well regarded.

You will possess strong writing ability with experience in report writing and preparation and presentation of briefs and correspondence, you will also have a strong focus on attention to detail.

To be successful in this role, you should a high level of communication skills and have the ability to influence and negotiate and build strong relationships with stakeholders both internally and externally.

Applications close: 11:59pm Sunday 17 June 2018.

PTV is committed to attracting the best talent and is open to discussing flexible work arrangements

Public Transport Victoria is committed to fostering a work environment that is inclusive and supports diversity and flexibility. We are proud to be an equal opportunity employer.