Case Support Officer
Vacancy has expired
Show me jobs like this one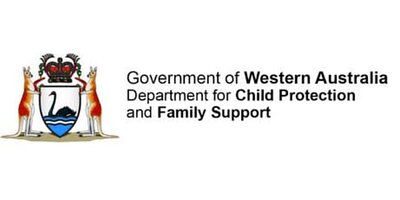 Job Ref:
CP9160
Employer:
Department for Child Protection and Family Support (WA)

Job Type:
Fixed Term Full Time
Address:
Salary and Benefits:
$60,172 - $65,256
Post Date:
29/04/2018

Case Support Officer

Division: Child Protection and Family Support

Position No: Pool Ref CP9160

Salary: Level 2, $60,172 - $65,256 pa – PSGOGA

Work Type: Fixed Term - Full Time

Location: Northam

Closing Date: 2018-06-15 4:00 PM (YYYY-MM-DD)

LOCATION
Northam is a town in Western Australia, situated at the confluence of the Avon and Mortlock Rivers, about 97 kilometres east-northeast of Perth in the Avon Valley.

Northam is situated within an agricultural hub of Western Australia and provides for employment opportunities across a variety of industries including building, fabrication, farming, hospitality, small business and retail.

Residents of Northam have access to government and private services, including Centrelink, Youth Services, Legal Aid, Silver Chain, and Tourist information centre to name a few.

WHAT'S THE ROLE
The Case Support Officer is responsible for contributing to the effective management of case work in the District by providing direct case support and administrative assistance to designated case management teams.

Key responsibilities for this role include:

General administrative services

Providing clients with accurate, efficient and professional assistance for queries relating to casework matters

WHAT ARE WE OFFERING?
This is a Pool for temporary full time opportunities for up to 6 months with the possibility of extension and/ or permanency.

We currently have one temporary full time opportunity from 1 June 2018 to 31 August 2018 with the possibility of extension and/ or permanency.

If you are suitable for this position you will be placed in a Pool from which appointments will be made for similar vacancies that arise within the next 12 months. If the appointment Pool is exhausted prior to the Pool expiry date, the Department reserves the right to supplement the Pool through further advertising.

We offer great benefits including:

flexible work hours

discount on private health insurance

ongoing training and development opportunities

free counselling services for you and eligible family members

CONDITIONS
Additionally we require substantiated evidence of your eligibility to live and work in Australia. Please see section 7 of the JDF for all pre-employment requirements. A criminal record check and departmental check will be conducted prior to commencement.

WANT TO KNOW MORE?



To find out who we are and what we do, visit our website or follow our LinkedIn page.

HOW DO I APPLY?
The Work Related Requirements are found on the JDF and the attached Job Application Kit will help you with your application.

Your application should include:

a current resume

a [Two] (2) page written statement addressing ALL the Work Related Requirements of the role as indicated on the attached JDF

contact details for two (2) work related referees

Application tips from our recruitment expert:



For more tips on how to prepare your application visit our employment website.

LODGING YOUR APPLICATION
Please click the 'Apply for Job' button. You will be prompted to answer online questions and attach the documents listed above (Word or PDF format only).

PLEASE NOTE: Allow for unanticipated issues when lodging your application as we do not accept late or emailed applications. It is your responsibility to ensure that your application is received in full prior to the closing date and time.

#LI-CPFS
Location: Northam

Attachments:

-

Application for Vacancy Form

-

JDF Case Support Officer - generic.doc

-

Job Application Kit

You can view and print these PDF attachments by downloading Adobe Reader.