Accounts Payable Officers
Vacancy has expired
Show me jobs like this one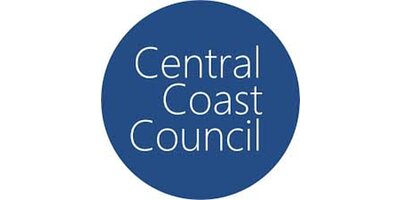 Job Ref:
CEN1169
Employer:
Central Coast Council

Job Type:
Full Time
Address:
Salary and Benefits:
$1,005.55 to $1,206.80 per week ($52,429 to $62,922 per annum) + superannuation
Post Date:
01/06/2018



Accounts Payable Officers




Exciting opportunity for a highly motivated person with a hands on attitude
Live and work in your local community
1 x permanent full time position and 1 x fixed term full time position (up to end November 2018).
Salary range between $1,005.55 to $1,206.80 per week ($52,429 to $62,922 per annum) + superannuation


Central Coast Council is an equal opportunity employer and promotes a healthy and safe work environment. We are committed to diversity in our community and our workforce and encourage Indigenous Australians, people with a disability and people from diverse backgrounds to apply to be part of our inclusive team.

You will be responsible for ensuring timely and accurate payments for goods and services procured by Central Coast Council and ensuring these procured goods and services are processed in accordance with relevant acts, codes, policies, procedures and regulations.


Key activities of this role include:

Ensure compliance with accounting systems and standards, corporate policies, operating procedures and relevant legislation to meet audit requirements and satisfy internal controls;
Ensure all accounts for procured goods and services are processed and paid in accordance with corporate policies and procedures, statutory regulations and audit requirements;
Prioritise, manage and organise workloads in order to meet corporate goals and deadlines.

Essential Criteria:

Certificate IV in Business, Accounting or related field OR demonstrated solid contemporary experience in a similar role, combined with ongoing professional development;
Demonstrated experience in an Accounts Payable role in medium/large size organisation;
Previous experience with accounting software packages/ERP;
High level of accuracy with a focus on attention to detail;
Sound level knowledge of relevant Acts including Building and Construction Industry Security of Payment Act, 1999 and the Goods and Services Act, 1999.


Enquiries: Margaret Smith, Team Leader Accounts Payable, ph: 02 4304 4336 or 0429 150 613


Closing Date: Applications close at Midnight on Sunday, 17 June 2018.