Preschool Assistant
Vacancy has expired
Show me jobs like this one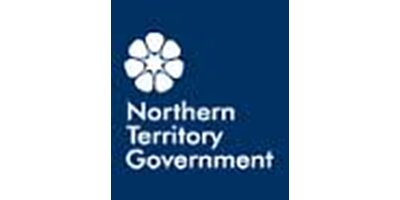 Job Ref:
035957
Employer:
Department of Education (NT)

Job Type:
Fixed Term Part Time
Address:
Post Date:
18/04/2018

JOB DESCRIPTION

Agency

Department of Education

Work Unit

Alawa Primary School

Job Title

Preschool Assistant

Designation

Administrative Officer 2 96%

Job Type

Part Time (0.6)

Duration

Fixed from 23/07/2018 to 04/01/2019

Salary

$50,154 - $54,603

Location

Darwin

Position Number

35957

RTF

142641

Closing

31/05/2018

Contact

Donna Harding on 08 8997 7666 or donna.harding@ntschools.net

Agency Information

Information for Applicants

Applications must be limited to a one-page summary sheet and an attached resume/cv. Further information for applicants and example applications can be found here

Information about Selected Applicant's Merit

If you accept this position, a detailed summary of your merit (including work history, experience, qualifications, skills, information from referees, etc.) will be provided to other applicants, to ensure transparency and better understanding of the reasons for the decision. For further information: click here

Special Measures

The Northern Territory Public Sector values diversity and aims for a workforce which is representative of the community we serve. Therefore, under an approved Special Measures recruitment plan, ATSI applicants will be given priority consideration and preference in selection for this vacancy if they meet all essential selection criteria and are suitable at the position level. For further information on Special Measures, click here

Apply Online Link

Primary Objective: This position is a student focussed support position. The primary objective being to provide integrated support to enhance the teaching learning programs.

Context Statement: Alawa Primary School is a small innovative school located in the northern suburbs of Darwin. The school provides an education for students from Preschool to Year 6. The Preschool is part of the Early Years Learning precinct located within the school grounds. The Preschool program planning is influenced by the EYLF, the Assessment of Student Competencies (ASC) indicators and children's interests as well as the newly endorsed Preschool Curriculum.

Key Duties and Responsibilities:

1. Assist with the supervision of children during organised classroom activities, outdoor activities and excursions to ensure their safety and welfare.

2. Assist with implementation of programs including the preparation and maintenance of resource aids, report and record classroom observations for progress, evaluation and assessment.

3. Assist with personal hygiene needs of early intervention children where necessary.

4. Perform general office duties including word processing, photocopying and maintaining consumable supplies.

Selection Criteria:

Essential:

1. Certificate III in Children's Services or currently enrolled in course.

2. Demonstrated ability to relate to Preschool/Early Childhood children and the wider school community.

3. Demonstrated ability to maintain a high level of confidentiality.

4. Show initiative and as required work with minimal supervision.

5. Proven experience to work as a team member.

6. Proven ability to develop and maintain positive and respectful relationships with families.

7. Current Senior First Aid Certificate and Working with Children Clearance Notice or the ability to obtain these.

Desirable:

1. Ability to contribute to the extracurricular life of the school.