Head of Department STEM (Science, Maths, Technologies and Agriculture)
Vacancy has expired
Show me jobs like this one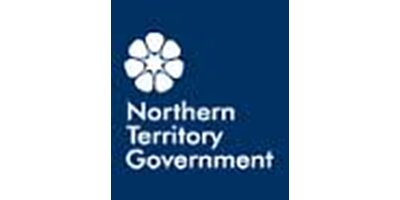 Job Ref:
006784
Employer:
Department of Education (NT)

Job Type:
Full Time
Address:
Post Date:
18/04/2018

JOB DESCRIPTION

Agency

Department of Education

Work Unit

Taminmin College

Job Title

Head of Department STEM (Science, Maths, Technologies and Agriculture)

Designation

Senior Teacher 1

Job Type

Full Time

Duration

Fixed to 23/01/2020

Salary

$110,726

Location

Palmerston

Position Number

6784

RTF

142532

Closing

06/06/2018

Contact

Miriam McDonald on 08 8983 7000 or miriam.mcdonald@ntschools.net

Agency Information

Information for Applicants

Applications must be limited to a one-page summary sheet and an attached resume/cv. For further information for applicants and example applications: click here

Information about Selected Applicant's Merit

If you accept this position, a detailed summary of your merit (including work history, experience, qualifications, skills, information from referees, etc.) will be provided to other applicants, to ensure transparency and better understanding of the reasons for the decision. For further information: click here

Special Measures

The NTPS values diversity and aims for a workforce which is representative of the community we serve. Therefore under an approved Special Measures recruitment plan, ATSI applicants will be given priority consideration and preference in selection for this vacancy if they meet all essential selection criteria and are suitable at the position level. For further information: click here

Apply Online Link

Primary Objective: The Head of Department is the instructional leader and manager of the Science, Maths, Technologies and Agriculture subject areas. He/she plans, develops and oversees the implementation of an effective, future focused educational program through years 7 to 12.

Context Statement: Taminmin College is a large, comprehensive and complex Independent Public School that services the rural area of Darwin, catering for students from years 7 to 12. The school values of; respect, effort towards excellence, achieve your goals, caring community and honesty are embedded in all school operations. The school runs a large farm, a successful Vocational Education and Training program as well as servicing special needs students through an on-site Special Education Centre. At Taminmin every child matters and we strive to ensure their success by actively working towards our school Mission Inspiring Learning Empowering Futures, Education for Life.

Key Duties and Responsibilities:

1. Inspire, lead and monitor curriculum delivery, assessment and reporting for the faculty subject area/s for years 7 to 12, adhering to NTBoS guidelines and DoE policy and aligning the faculty to the school's mission and vision.

2. Contribute to the organisation, coordination and management of resources and programs within the faculty area.

3. Build and lead high performing teams to work effectively to foster a learning environment for students that will result in improved student outcomes.

4. Participate fully as a member of the school leadership team and assist in the professional development and performance management of faculty staff.

Selection Criteria

Essential:

1. Registration with the Teacher Registration Board of the Northern Territory or ability to obtain.

2. Current Working with Children Clearance Notice.

3. Proven ability to successfully lead change and support a STEM faculty to develop a future focused curriculum, with engaging real world learning experience through quality teaching pedagogies, programming, assessment and reporting.

4. Proven ability to effectively manage physical, human and financial resources to optimise agreed goals using effective interpersonal and communication skills.

5. Proven ability to work within a cross cultural school environment and successfully develop effective partnerships with school leadership team, staff, parents and the community, including industry.