Senior Teacher
Vacancy has expired
Show me jobs like this one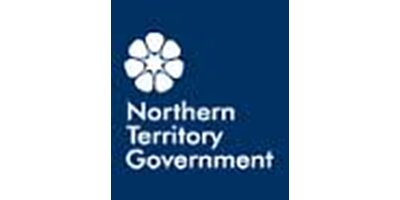 Job Ref:
015153
Employer:
Department of Education (NT)

Job Type:
Full Time
Address:
Post Date:
18/04/2018

JOB DESCRIPTION

Agency

Department of Education

Work Unit

Woodroffe Primary School

Job Title

Senior Teacher

Designation

Senior Teacher 1

Job Type

Full Time

Duration

Fixed from 23/07/2018 to 04/01/2019

Salary

$110,726

Location

Palmerston

Position Number

15153

RTF

142704

Closing

30/05/2018

Contact

Sharon Reeves on 08 8983 7606 or sharon.reeves@ntschools.net

Agency Information

Information for Applicants

Applications must be limited to a one-page summary sheet and an attached detailed resume/cv. For further information for applicants and example applications: click here

Information about Selected Applicant's Merit

If you accept this position, a detailed summary of your merit (including work history, experience, qualifications, skills, information from referees, etc.) will be provided to other applicants, to ensure transparency and better understanding of the reasons for the decision. For further information: click here

Special Measures

The NTPS values diversity and aims for a workforce which is representative of the community we serve. Therefore under an approved Special Measures recruitment plan, ATSI applicants will be given priority consideration and preference in selection for this vacancy if they meet all essential selection criteria and are suitable at the position level. For further information: click here

Apply Online Link

Primary Objective:

The Senior Teacher works collaboratively and postively with the schools' Principal and other members of the Leadership Team to ensure that teaching at Woodroffe Primary School (WPS) is effective and consistent of WPS policies. In particular, the Senior Teacher holds high expectations, is innovative and works collaboratively to support their Preschool/Transition Teaching and Learning Team to maximise their teachers' effect size by using a constructive, research-based methodology, to maximise outcomes for all students.

Context Statement:

Woodroffe Primary School is a medium, diverse urban primary school situated in the City of Palmerston. The school includes a Preschool, Primary (T – Year 6) a High Support Special Education Centre and an Intensive English Program.

The school's vision is to provide every opportunity for all students to reach their full potential within a respectful, safe community in which we all demonstrate global citizenship. Woodroffe Primary School has articulated plans, teaching methodology and implementation expectations.

Key Duties and Responsibilities:

1. Oversee the development and implementation of an effective learning community through leadership and high expectations of all staff and build inclusive, positive relationships with parents and students to maximise student outcomes.

2. Lead the Teaching and Learning Teams to work towards best practice of teaching, learning and assessment by working cooperatively, analysing data and by constructive problem solving as well as use the tools of coaching, mentoring and professional development.

3. Undertake an appropriate teaching load.

4. To be an active, positive and constructive member of the Woodroffe Leadership Team.

Selection Criteria

Essential:

1. Registration with the Teaching Registration Board of the NT.

2. Hold a current working with Children Clearance Notice (Ochre Card).

3. Successful experience as an accomplished teacher at this year level.

4. Demonstrated high level; strategic knowledge, qualifications, experience, skills and potential to successfully and effectively fulfil the Key Duties and Responsibilities.

5. Proven positive and high-level critical thinking to monitor and innovate staff, student and class management.

6. Effective interpersonal, written and oral communication skills with colleagues and students within a multicultural setting to lead whole school change.

Desirable

1. Knowledge and experience in Understanding by Design, GradeXpert, EnVision maths, First Steps, Kids Matter and/or Tribes. Graduate or post graduate qualifications in educational leadership or equivalent.