Professional Learning Team Leader Wellbeing Year 8
Vacancy has expired
Show me jobs like this one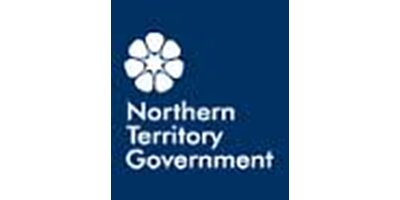 Job Ref:
030592
Employer:
Department of Education (NT)

Job Type:
Full Time
Address:
Post Date:
18/04/2018

JOB DESCRIPTION

Agency

Department of Education

Work Unit

Palmerston College

Job Title

Professional Learning Team Leader Wellbeing Year 8

Designation

Senior Teacher 1

Job Type

Full Time

Duration

Ongoing

Salary

$110,726

Location

Palmerston

Position Number

30592

RTF

142294

Closing

28/05/2018

Contact

Sue Healy, Principal on 08 8997 7999 or sue.healy@ntschools.net

Agency Information

Information for Applicants

Applications must be limited to a one-page summary sheet and an attached detailed

resume/cv. For further information for applicants and example applications: click here

Information about Selected Applicant's Merit

If you accept this position, a detailed summary of your merit (including work history, experience, qualifications, skills, information from referees, etc.) will be provided to other applicants, to ensure transparency and better understanding of the reasons for the decision. For further information: click here

Special Measures

The NTPS values diversity and aims for a workforce which is representative of the community we serve. Therefore under an approved Special Measures recruitment plan, ATSI applicants will be given priority consideration and preference in selection for this vacancy if they meet all essential selection criteria and are suitable at the position level. For further information: click here

Apply Online Link

Primary Objective: As a member of the College leadership team, provide innovative educational leadership and management to implement curriculum, wellbeing and educational programs at Palmerston College. Senior Teachers Curriculum and Wellbeing should inspire students, staff and community members to optimise learning and engagement of all students.

Context Statement: Palmerston College is part of Palmerston City Schools where all campuses build pathways to success for Palmerston children from early childhood (0-4 years), primary school (4-12 years) into secondary school (13-17 years). Students transition into secondary education at Palmerston College across two campuses: Years 7 to 9 (Belyuen Drive) and Years 10 to 12 (Tilston Avenue). Students move between campuses to access different learning environments. Palmerston College aims to inspire, motivate and challenge students for successful futures. The College mission is 'two campuses, one leadership team, one college to create the secondary college of choice in Palmerston'. The College has dedicated teams of secondary teachers and support staff located across two campuses. A key strength of Palmerston City Schools is the culture of collaboration and leading as one with students, staff, families and our proudly Palmerston community.

Key Duties and Responsibilities:

1. Enact the College vision with a focus on a shared respectful culture that challenges, sets high expectations of both students and teachers, build capability skills so they can directly support all teachers to improve classroom instruction, student engagement and capable and independent learners.

2. Provide coaching about teacher professional practice, knowledge and engagement of teaching teams.

3. Models effective teaching practices through expectations for all staff to achieve high standards and build their capacity through professional development and performance management.

4. Lead, coordinate and facilitate the implementation of Department of Education systemic requirements and supported whole college evidence-based approaches, specifically implementation of Explicit Teaching pedagogy and/or embedding Schoolwide Positive Behaviour practices

5. Develop relationships with families and community groups to promote the college and its role in the wider community.

6. Work with other Senior Teachers, Assistant Principals, Heads of Campus and College Principal to drive the development of education at the College.

Selection Criteria

Essential:

1. Demonstrated capacity to model best practice secondary teaching and learning within a dual campus environment.

2. Proven ability to build the capacity of self, others and high performing teams through high level coaching and/or mentoring around curriculum, pedagogy, assessment and the use of student data to inform teaching and learning.

3. Demonstrated ability to manage, in partnership with the College Executive leadership team, innovation and school improvement to achieve College improvement across both campuses.

4. Demonstrated ability to understand contemporary educational research relating to school improvement in particular School-wide Positive Behaviour and Explicit Teaching and demonstrated effective implementation of school based and system wide policies and procedures.

5. Demonstrated ability to build a shared culture of high expectations, while developing and maintaining effective interpersonal and cross cultural relationships within and beyond the College community.

Further Information: All applicants must be registered with the Teacher Registration Board of the Northern Territory and a current Working with Children Notice (Ochre Card) from SAFE NT.