Assistant Payroll Manager
Vacancy has expired
Show me jobs like this one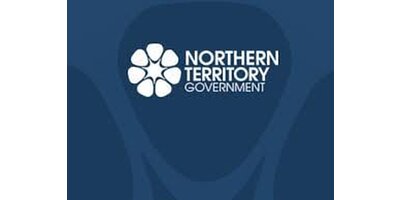 Job Ref:
021137
Employer:
Department of Corporate and Information Services (NT)

Job Type:
Full Time
Address:
Post Date:
18/04/2018

JOB DESCRIPTION

Agency

Department of Corporate and Information Services

Work Unit

Payroll Services

Job Title

Assistant Payroll Manager

Designation

Administrative Officer 5

Job Type

Full Time

Duration

Fixed from 21/07/2018 to 29/04/2019

Salary

$78,278 - $82,355

Location

Darwin/Palmerston

Position Number

21137

RTF

142465

Closing

30/05/2018

Contact

Renee Kotis on 08 8943 6216 or Renee.Kotis@nt.gov.au

Agency Information

Information for Applicants

Applications must be limited to a one-page summary sheet and an attached detailed resume/cv. For further information for applicants and example applications: click here

Information about Selected Applicant's Merit

If you accept this position, a detailed summary of your merit (including work history, experience, qualifications, skills, information from referees, etc.) will be provided to other applicants, to ensure transparency and better understanding of the reasons for the decision. For further information: click here

Special Measures

Not applicable to this vacancy.

Apply Online Link

Primary Objective: The Assistant Payroll Manager is responsible for leading and managing Payroll Staff and coordinating the accurate and timely preparation and payment of salaries and employee entitlements within a shared service environment to a large portfolio of clients across a variety of awards and legislation.

Key Duties and Responsibilities:

1. Establish and maintain systems of work that ensure services are delivered to agreed service standards and conform to Standard Operating Procedures and relevant legislative requirements.

2. Supervise the daily functions of payroll including staff to ensure a high quality service is provided to client groups.

3. Apply the principles and practices of continuous improvement to bring about change, resolve problems and increase the standard of service delivery.

4. Identify training needs of staff, provide coaching, initiate and deliver training programs to build the capabilities of team members.

5. Liaise with internal and external customers and provide oral and written information and advice on complex and sensitive payroll related matters.

6. Monitor the performance of, and conduct performance reviews with, team members to recognise good performance, address poor performance and provide mentoring and counselling to Payroll staff.

Selection Criteria

Essential:

1. Proven ability to develop, lead and supervise payroll staff with a focus on continuous improvement, problem solving and commitment to customer-centric service delivery.

2. Extensive experience delivering payroll services to large and diverse client groups, with extensive knowledge of conditions of service and employment legislation.

3. Ability to work successfully under pressure in a fast paced payroll environment with competing demands and ensure the team meets non-negotiable deadlines within the payroll processing cycle.

4. Demonstrated high interpersonal, written and oral communication skills, with the ability to handle confidential and sensitive matters with empathy.

5. Proven experience in building and motivating teams including the ability to model required behaviours undertake performance management discussions, undertake development activities and implement plans to manage performance issues.

6. Previous experience leading and implementing workplace change.

7. Proven experience with a large, complex computerized HR information systems and other software packages such as Microsoft Office.

8. Ability to interact effectively with people of diverse cultures.

9. Demonstrated regular attendance in the workplace.

Desirable:

1. Successful completion of formal course relevant to the position, e.g. Supervisory Management, Certificate IV in Government

2. Personal drive and potential to develop into more senior positions.

Further Information:

This position is required to work in multiple locations

Successful applicant may be subject to security checks.