Accounts Payable Officer
Vacancy has expired
Show me jobs like this one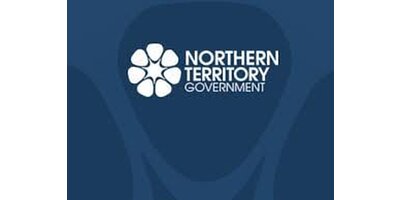 Job Ref:
020499
Employer:
Department of Corporate and Information Services (NT)

Job Type:
Full Time
Address:
Post Date:
18/04/2018

JOB DESCRIPTION

Agency

Department of Corporate and Information Services

Work Unit

Accounts Payable

Job Title

Accounts Payable Officer

Designation

Administrative Officer 3

Job Type

Full Time

Duration

Ongoing

Salary

$58,291 - $62,909

Location

Darwin

Position Number

20499

RTF

142268

Closing

30/05/2018

Contact

Cheryl Opitz on 08 8943 6255 or Cheryl.opitz@nt.gov.au

Agency Information

N/A

Information for Applicants

Applications must be limited to a one-page summary sheet and an attached detailed resume/cv. For further information for applicants and example applications: click here

Information about Selected Applicant's Merit

If you accept this position, a detailed summary of your merit (including work history, experience, qualifications, skills, information from referees, etc.) will be provided to other applicants, to ensure transparency and better understanding of the reasons for the decision. For further information: click here

Special Measures

Not applicable to this vacancy.

Apply Online Link

Primary Objective:

Provide a prompt and efficient delivery of Accounts Payable in a Shared Services environment to a large portfolio of clients across a variety of areas.

Context Statement:

Accounts Payable provides a shared service for government agencies to ensure supplier invoices are paid in a timely manner and maintains the government vendor (supplier) information. The Senior Accounts Payable Officer will be responding to a high volume of enquiries through phone and email in a busy work environment with competing demands.

Key Duties and Responsibilities:

1. Deliver a continuously high standard of customer service to meet the needs of all internal and external clients including the general public. Respond to a range of enquiries including more complex /difficult matters via telephone and electronic email.

2. Scan and undertake quality assurance checks on client invoices and supporting documentation in accordance with legislative and agency procedures.

3. Review anomalies in the Electronic Invoice Management System (EIMS).

4. Creation and verification of online payments through relevant banking systems including preparing and processing journals for distribution to the general ledger.

5. Process more complex payments including calculating employee entitlements in accordance with legislative requirements.

6. Ensure the accuracy and integrity of the Vendor file in accordance with legislative requirements.

7. Contribute to the development of operating processes and systems and continuous improvement. Help with the development and training of less experienced employees.

8. Act as Relief Receiver of Territory Monies (RTM).

Selection Criteria:

Essential:

1. Demonstrated working knowledge of Accounts Payable processes with a high attention to detail and accuracy.

2. Demonstrated working experience in Electronic Accounts Payable systems including, vendor maintenance and online banking for domestic and overseas payments.

3. Demonstrated experience providing high quality customer service in a shared services environment with competing demands which require well developed time management skills.

4. Demonstrated professional and courteous communication skills with the ability to contribute to and work as part of a team.

5. Demonstrated organisational and analytical skills including a proven ability to work under pressure use initiative and meet deadlines without close supervision.

6. A proven ability in the use of reporting software packages such as Business Objects or similar and Microsoft Office applications such as Word and Excel, with the ability to assist others to acquire these skills.

7. Sound written communication skills, with the ability to contribute to the development of standard operating procedures and demonstrated attention to detail.

8. Well-developed interpersonal skills with the ability to interact effectively with people of diverse cultures.

9. Demonstrated regular attendance in the workplace.

Desirable:

1. Successful completion of a formal course relevant to the position, e.g. Certificate or Diploma in Finance or similar.

Further Information:

The successful applicant must undergo a criminal history check. A criminal history will not exclude an applicant from this position unless it is a relevant criminal history. Aboriginal and Torres Strait Islanders are encouraged to apply for Special Measures vacancies.