AEW4 Aboriginal Services Engagement Officer
Vacancy has expired
Show me jobs like this one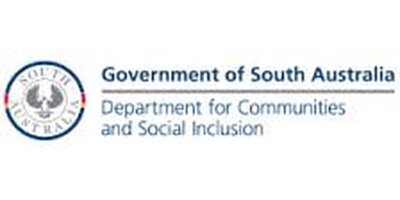 Job Ref:
312245
Employer:
Department for Communities and Social Inclusion (SA)

Job Type:
Contract
Address:
Post Date:
18/04/2018

AEW4 Aboriginal Services Engagement Officer

Education and Child Development

Job reference:

312245

Location:

5290 - MOUNT GAMBIER

Job status:

Short Term Contract

Eligibility:

Open to Everyone

The Aboriginal Services Engagement Officer will work collaboratively with a range of stakeholders to provide advice in the implementation of strategies identified in the Department for Education Aboriginal Strategy that support the attendance, social and emotional wellbeing, and engagement and participation in learning of Aboriginal children, young people and their families/carers. The incumbent will have a proactive role in a community education model working with families/carers. The environment can at times be politically sensitive in relation to Aboriginal affairs and governance. The position requires high levels of confidentiality, and is subject to periods of high workload and changing priorities.

Special Conditions
The successful applicant is required to gain a Department of Human Services (DHS) child-related employment screening prior to being employed which is required to be renewed every three years before expiry. The incumbent will be required to undertake Responding to Abuse & Neglect (RAN) full day/online training course every three years. For all other Special Conditions please refer to the Role Description.

Requirements
Applicants are required to submit a CV, the Application Cover Sheet, Pre-Employment Declaration, and a written statement of no more than 1500 words. Written statements should address the criteria outlined in the Role Description. Applicants should include the name, address and contact number of three (3) current referees, one being your current line manager.

Eligibility
In accordance with Section 56 (2) of the Equal Opportunity Act 1984 (SA), applicants for this position must be of Aboriginal or Torres Strait Islander descent.

Essential Qualifications
Sector qualification: Certificate IV in Community Development or equivalent.

Special Notes
Please note this is a contract / term vacancy until 23 January 2019.



Application Instructions
All applications must be submitted online.

Applications close:

31/05/2018 5:00 PM

Attachments:

-

AEW4 Aboriginal Services Engagement Officer - RD.pdf

-

App Cover Sheet - Aboriginal Education Workers.doc

-

RD _ How to Apply AEW guidelines.docx

-

employmentdeclaration.pdf

Flexibility Statement

The South Australian public sector promotes diversity and flexible ways of working including part-time. Applicants are encouraged to discuss the flexible working arrangements for this role.