Regional Community Crime Prevention Officer (VPSG5)
Vacancy has expired
Show me jobs like this one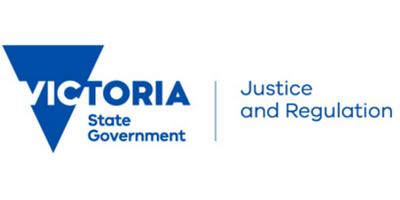 Job Ref:
VG/1529
Employer:
Department of Justice and Regulation (VIC)

Job Type:
Full Time
Address:

145 Smith St, Fitzroy VIC 3065, Australia (

Show on map

)

Post Date:
18/04/2018

Job Description:

The Department of Justice and Regulation delivers high quality services to Victorians and supports a safe, just, innovative and thriving Victoria. We provide professional, value for money services that are driven by our values: working together, making it happen, respecting other people, serving the community and acting with integrity. Through our commitment to diversity and equality, we are actively engaged in promoting and maintaining a safe and inclusive work environment where all employees are respected, valued and supported. Our employees are key to our success, and bring new and creative responses to issues and challenges we face in our work and the delivery of quality services to the Victorian community. We proactively seek to employ people of any gender, age, religion, sexual orientation, with a disability, and varied cultural backgrounds. In addition, we have a firm commitment to increase participation of Aboriginal and/or Torres Strait Islander people across our workforce. The department is committed to the safety and wellbeing of children and recognises that children's rights need to be respected, their views welcomed and valued, and their concerns taken seriously and acted upon. Working flexibly is considered business as usual at the Department of Justice and Regulation. All requests for flexible working arrangements will be considered in line with operational requirements. Department policy stipulates that salary upon commencement is paid at the base of the salary range for the relevant grade. Any above base requests require sign off by an executive delegate and will be by exception only or where required to match the current salary of Victorian Public Service staff transferring at level. If you require a copy of this advertisement or any attached documentation in an accessible format, such as large print, please contact the contact person listed on this advertisement. If a career that can give you the opportunity to contribute to a safe and just Victoria appeals to you, we look forward to receiving your application.

Outstanding opportunity to support the delivery of frontline operations

Engage with local communities to support the delivery of justice services

12 month Fixed Term, Full time

VPSG5 $93,867 - $113,572 plus superannuation

The North West Metropolitan Area (NWMA) delivers justice services to the 1.8 million Victorians who live in North and West Melbourne, including custodial services, Community Correctional Services, Sheriff's Operations, Consumer Affairs and front of house enquiries including Birth Death and Marriage Applications. There are nine non-custodial locations and four custodial locations across the North West Metropolitan Area.

The NWMA Planning and Service Integration Unit is committed to integrating all Department of Justice and Regulation Services and bringing services into the community in order to achieve stronger outcomes for individuals and communities with a holistic, tailored and targeted approach.

Reporting to the Assistant Director, Planning and Service Integration, the Regional Community Crime Prevention Officer will facilitate the successful development, implementation and management of key initiatives of the Community Crime Prevention Unit (CCPU). A primary focus will be on community led initiatives that address offending behaviour and recidivism by young people aged 10 -24 years who have had, or are at risk of, contact with the criminal justice system. This role may also support the delivery and oversight of other community-led initiatives funded under the CCPP, as part of a collaborative and multi-disciplinary team.

This role offers an exciting opportunity for a highly motivated individual who is passionate about improved outcomes for Young People and the community. It will be critical to establish and maintain strong relationships with local stakeholders and ensure the delivery of local intelligence reporting to CCPU and regional operations.

To be successful in this role you are passionate and committed to making a difference in the community and are attracted to a challenging and rewarding role. You will demonstrate:

experience and expertise in applying modern program and community development principles
knowledge and expertise in the coordination of complex service delivery models
exceptional stakeholder relationship management skills with an ability to establish and maintain strong relationships
excellent written communication; and
an understanding the social justice issues impacting on Young People at risk

Formal qualifications in the field of criminology or community development would be advantageous.

For more information on the accountabilities and key selection criteria for the role please refer to the position description attached.

How to apply

Please click the Apply button at the bottom of this advertisement. Applications should include a resume and covering letter. Attachments can be uploaded in .doc, .docx, .pdf, .txt or .rtf formats.

Please note: When submitting your application online, there will be questions pertaining to a number of the position's Key Selection Criteria to which you are required to respond.

Applications close midnight Sunday, 27 May 2018.