Koori Intensive Support Practitioner - Dandenong
Vacancy has expired
Show me jobs like this one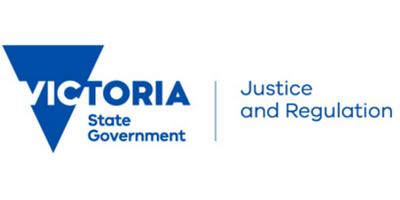 Job Ref:
CYF3
Employer:
Department of Justice and Regulation (VIC)

Job Type:
Full Time
Address:

Southern Dr, Dingley Village VIC 3172, Australia (

Show on map

)

Post Date:
18/04/2018

Job Description:

The Department of Justice and Regulation delivers high quality services to Victorians and supports a safe, just, innovative and thriving Victoria. We provide professional, value for money services that are driven by our values: working together, making it happen, respecting other people, serving the community and acting with integrity. Through our commitment to diversity and equality, we are actively engaged in promoting and maintaining a safe and inclusive work environment where all employees are respected, valued and supported. Our employees are key to our success, and bring new and creative responses to issues and challenges we face in our work and the delivery of quality services to the Victorian community. We proactively seek to employ people of any gender, age, religion, sexual orientation, with a disability, and varied cultural backgrounds. In addition, we have a firm commitment to increase participation of Aboriginal and/or Torres Strait Islander people across our workforce. The department is committed to the safety and wellbeing of children and recognises that children's rights need to be respected, their views welcomed and valued, and their concerns taken seriously and acted upon. Working flexibly is considered business as usual at the Department of Justice and Regulation. All requests for flexible working arrangements will be considered in line with operational requirements. Department policy stipulates that salary upon commencement is paid at the base of the salary range for the relevant grade. Any above base requests require sign off by an executive delegate and will be by exception only or where required to match the current salary of Victorian Public Service staff transferring at level. If you require a copy of this advertisement or any attached documentation in an accessible format, such as large print, please contact the contact person listed on this advertisement.

Salary range $78,560 - $88,368 plus superannuation
Ongoing, full time opportunity based in Dandenong
Make a difference to young people and your community

About us

The Youth Justice team provides community-based supervision and a range of case management and support services for young people who are appearing before, or have been sentenced by, the Children's Court, Children's Koori Court and adult criminal courts and who have been placed on youth justice supervised orders.

About the role

The Koori Intensive Support Practitioner is a specialist role, acknowledging the over representation of Aboriginal young people in the criminal justice system and the need to provide a culturally based approach with a commitment to diversion, rehabilitation and re-integration into the community. This position aims to provide intensive and innovative culturally based assessment and casework support for young Koori people subject to bail conditions, deferral of sentence, exiting Youth Justice Centre's and other Orders as required.

About You

As our ideal candidate, you will demonstrate:

Demonstrated knowledge and understanding of the Victorian Koori Community, both society and culture, and the issues impacting on it.
Thorough understanding of the Youth Justice System, particularly the principles and philosophy underpinning relevant legislation and the Victorian Youth Justice program.
Understanding of the principles of case management and case work and a range of assessment and interventions relevant to the age, gender, developmental stage and offending related needs of the young person

A Bachelor of Social Work or Advanced Diploma in Community Services Work is required. Other tertiary qualifications at Advanced Diploma or above will be considered, only if they include units of study in case management/casework practice and has had supervised practical work placements.

A full driver's licence is required due to the need to respond to emergencies across the state at short notice and outside business hours as required.

A current employee Working with Children Check (WWCC) card is required and will need to be provided prior to commencement of employment by the applicant. Currency will need to be maintained by the employee for the period of employment.

Why work with us?

At the Department of Justice and Regulation, we provide every person with the means to achieve their potential through ongoing learning and development opportunities in a diverse, equitable and supportive environment.

We look for people who are prepared to do their very best in line with our values and behaviours. Our values shape and influence how we recruit, train and develop our staff and build relationships with stakeholders.

We will also provide you with professional development opportunities, an employee assistance program, access to job opportunities across the Victorian Government, salary packaging and much more.

How to apply

Please click the Apply button at the bottom of this advertisement. Applications should include a resume and covering letter. Attachments can be uploaded in .doc, .docx, .pdf, .txt or .rtf formats.

This is an Aboriginal Identified position. Aboriginal and/or Torres Strait Islander people are strongly encouraged to apply.