Project Officer
Vacancy has expired
Show me jobs like this one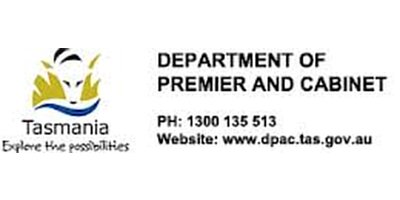 Job Ref:
001223
Employer:
Department of Premier and Cabinet (TAS)

Job Type:
Permanent Full Time
Address:
Post Date:
18/04/2018

Project Officer (001223) - EXTENDED

Department of Premier and Cabinet
Communities, Sport and Recreation
Office of Aboriginal Affairs

Applications must be submitted by

Monday 28 May, 2018 11:55 PM

Position details

Award/Classification:
Tasmanian State Service Award - General Stream Band 5
Salary:
$81,726.00 to $85,772.00 per annum
Employment Type:

Permanent, flexible

Region:

South

Location:
Hobart

We are a diverse and inclusive workplace and understand the importance of flexibility. We want our workforce to reflect the diversity in our community. Ask how we can make this role flexible to suit you.

Hours per fortnight

Up to 73.5 hours - flexible options available.

Duties

In conjunction with senior staff, liaise and consult with other agencies (State and Federal), business and community organisations on issues related to the Office of Aboriginal Affairs as required.
Contribute to the development and implementation of policies and initiatives that progress the strategic direction and objectives of the Office of Aboriginal Affairs in collaboration with government agencies, non-government organisations, business and the community.
Provide research, analysis and advice on policy issues relevant to the Office of Aboriginal Affairs and the Communities, Sport and Recreation Division that contributes to solutions, proposals and recommendations.
Provide a range of written material, including discussion papers, guidelines, reports and advisory documents.
Assist in the delivery of designated projects and initiatives.
Represent the Department in a range of relevant forums.
Undertake other duties within this level and range of responsibility as directed.
Provide support to the Office of Aboriginal Affairs staff by assisting with research, project, policy and program management tasks as required.
Provide secretariat services to meetings for Branch staff as required including taking and the production of minutes, agenda preparation and monitoring follow-up action as required.

Essential Requirements

Aboriginality. The State Service Commissioner has determined that this is an Aboriginal identified position and that it will be filled in accordance with the Employment Direction No 10: Aboriginal and Torres Strait Islander Employment in the Tasmanian State Service.

Desirable Requirements

A current motor vehicle driver's licence.

Download the Statement of Duties and any Associated Documents

SOD - OAA Project Officer - 001223.DOCX

SOD - OAA Project Officer - 001223.pdf

Information for Applicants.docx

Information for Applicants.pdf

How to apply

Electronic submission of application is preferred, please click the blue 'Apply Now' button.

You will be prompted to complete an online application form and to attach your cover letter, resume and selection criteria responses. Please note, attachments must be in Microsoft Word or PDF format.

If you have any difficulty uploading your application, please contact us prior to the closing date on (03) 6270 5607 or (03) 6270 5599.