School Business Manager - Sandy Bay Infant School
Vacancy has expired
Show me jobs like this one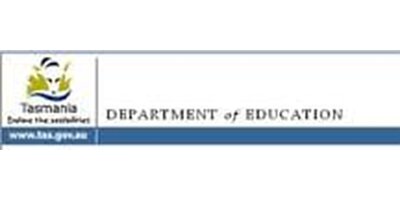 Job Ref:
954205
Employer:
Department of Education (TAS)

Job Type:
Full Time
Address:
Post Date:
18/04/2018

School Business Manager - Sandy Bay Infant School - 954205

Department of Education
(Learning) (Learning Services (Southern Region)) (Sandy Bay Infant School)


Applications must be submitted by

Friday 25 May, 2018 11:30 PM

Position details

Award/Classification:
Tasmanian State Service Award - General Stream Band 4
Salary:
$68,043.00 - $78,457.00
Employment Type:

Permanent, full-time

Region:

South

Duties

Co-ordinate the operations of a school office and support the Principal in the management of school administrative service and resources. Direct and supervise assigned non teaching staff. Provide advice to the Principal and other school staff on administrative and resource matters.

Employment Conditions: 42 weeks per year.

Essential Requirements

The Registration to Work with Vulnerable People Act 2013 requires persons undertaking work in a regulated activity to be registered. A regulated activity is a child related service or activity defined in the Registration to Work with Vulnerable People Regulations 2014. This registration must remain current and valid at all times whilst employed in this role and the status of this may be checked at any time during employment. • Current Tasmanian Registration to Work with Vulnerable People (Registration Status - Employment)

Desirable Requirements

o Qualification or studies in relevant areas e.g. human resources, business studies or accounting.

Enquiries to Amy Vince (03) 6165 6423

All interested applicants are strongly encouraged to discuss specific details of the vacancy with the Contact Person.

For relevant supporting documents, including a statement of duties, please click Apply Now.

Electronic submission of applications via 'Apply Now' is preferred.

Applications submitted electronically:

must be in Microsoft Word or PDF format, each with a size no greater than 10MB
will be acknowledged immediately by return email
do not require additional paper copies of the application to be sent through the mail

Applicants should forward/include:

a completed Application for Employment form
a statement addressing the selection criteria
relevant personal details and work history.

All applicants are required to supply a valid email address with their application for the purposes of email communication.

The cost associated with obtaining a Tasmanian Registration to Work with Vulnerable People (Registration Status - Employment) is the responsibility of the individual.

Applications should be made via the Apply Now button. Applications close on 25 May 2018, at 11.30pm AEST. Mailing address Human Resources (Vacancy and Staffing Services), Department of Education, GPO Box 169, Hobart, TAS, 7001, phone (03) 6165 6285.