Mechanical Fitter
Vacancy has expired
Show me jobs like this one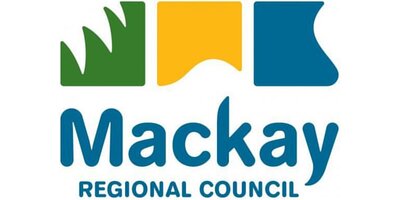 Job Ref:
3190
Employer:
Mackay Regional Council

Job Type:
Full Time
Address:
Salary and Benefits:
71836.00+
Post Date:
17/05/2018



Mechanical Fitter



A permanent full-time opportunity has become available within our Water Network team for an experienced Mechanical Fitter.


The Mechanical Fitter is part of a team that performs technical and operational tasks under the general supervision of the Team Leader. The position is integral to the mechanical team day labour workforce. In this role, you will be responsible for implementing effective maintenance and construction work practices and providing prompt and effective attention to the repair and maintenance of Water Network and Treatment assets including pumping systems and associated equipment.


To be successful in this role, you will have:

Qld Mechanical Fitter qualification
Experience with servicing & repairing a range of pump types, control valves, pneumatic systems, dosing systems and general water industry plant and equipment.
General Construction White/Blue Card
Qld Medium Rigid (MR) driver licence
Strong organisational skills with the ability to prepare written reports
Well-developed interpersonal skills with the ability to foster a positive team environment


This role will be required to participate in an on-call roster.


Why work for Mackay Regional Council?

Mackay Regional Council offers flexible work conditions giving you ample time to explore the endless beautiful beaches or chill out at the alfresco cafes within the City Heart. And for those who still have energy at the end of the working week, take a scenic jaunt past the sugar-cane fields to Eungella National Park or some of the other beautiful forests, parks, gorges and secret swimming holes in the Mackay region.


In return for your valued contribution you will be rewarded a competitive remuneration package including attractive salary, employee benefits, as well as up to 5 weeks annual leave.

Annual salary $71,836.81 plus applicable allowances (conditions apply)
Up to 18% weekly superannuation contribution (conditions apply)
Choice of 4 or 5 weeks annual leave with 17.5% leave loading
Flexible work arrangements
9-day fortnight roster
Active social clubs
May be eligible for salary sacrificing options through Salaris
Lifestyle benefits program including corporate discounts
Study and assistance programs for career development
Learning and development opportunities
Employee Assistance Program


For a secure, satisfying career opportunity coupled with a relaxed lifestyle, Mackay Regional Council is the place to be.


To apply, please submit a cover letter, resume and a brief response to the selection criteria. The selection criteria can be found on the last page of the position description, found in the downloads section of this vacancy.


Applications Close: 31 May 2018


Contact: Recruitment Team, 1300 MACKAY (622 529)


We are an Equal Employment Opportunity (EEO) employer, where all applicants are treated with fairness and respect and have equal access to all opportunities available. At Mackay Regional Council, diversity is about creating a respectful and inclusive workplace that recognises the unique contributions and perspectives of our employees, working together to deliver extraordinary results.