Community Development Officer - Domestic & Family Violence
Vacancy has expired
Show me jobs like this one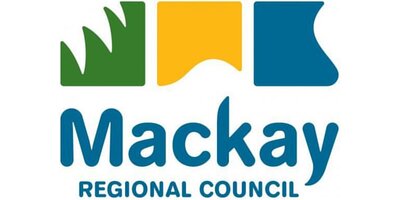 Job Ref:
3240
Employer:
Mackay Regional Council

Job Type:
Temporary
Address:
Salary and Benefits:
$41.58 - $44.39
Post Date:
16/05/2018



Community Development Officer - Domestic & Family Violence



A rare opportunity has become available for a Project Officer to rollout The Local Government Domestic, Family and Sexual Violence Prevention Toolkit.


Mackay Regional Council has been selected as the Queensland Local Government Trial site for the rollout and testing of The Local Government Domestic, Family and Sexual Violence Prevention Toolkit. The Project Officer will trial the toolkit resources with the aim of developing community-led solutions to support local communities in preventing domestic, family and sexual violence.


This role is being offered on a fixed term contract ending 30 June 2019.


To be successful in this role, you will have;

Tertiary qualifications in Human Services, Community Development, Health Promotion or a related discipline
An understanding of Domestic, Family and Sexual Violence and the impacts on the community
Highly developed community engagement and interpersonal skills, paired with highly developed communication, negotiation, conflict resolution and report writing skills.


Why work for Mackay Regional Council?

Mackay Regional Council is committed to providing a positive work/life balance, giving you ample opportunity to explore endless beautiful beaches, scenic drives past the sugar-cane fields to Eungella National Park and beautiful forests, parks, gorges and secret swimming holes in the Mackay Region.


In addition, Mackay Regional Council provides competitive remuneration packages including attractive salary, hours, employee benefits and training and development opportunities.


In return for your valued contribution you will be rewarded with;

Base hourly rate range from $41.58 to $44.39 plus a weekly locality allowance
Standard 9.5% superannuation contribution
Choice of 4 or 5 weeks annual leave with 17.5% leave loading
Active social clubs
May be eligible for salary sacrificing options through Salaris
Learning and development opportunities
Employee Assistance Program
Active social clubs


For a secure, satisfying career opportunity coupled with a relaxed lifestyle, Mackay Regional Council is the place to be.


Applicants are asked to submit a cover letter, resume and a full response to the selection criteria. The selection criteria can be found on the last page of the Position Description, available to be downloaded from the vacancy on Council's website.


Applications Close: 31 May 2018


We are an Equal Employment Opportunity (EEO) employer, where all applicants are treated with fairness and respect and have equal access to all opportunities available. At Mackay Regional Council, diversity is about creating a respectful and inclusive workplace that recognises the unique contributions and perspectives of our employees, working together to deliver extraordinary results.