Fabrication Trades Person - South Para Workshop
Vacancy has expired
Show me jobs like this one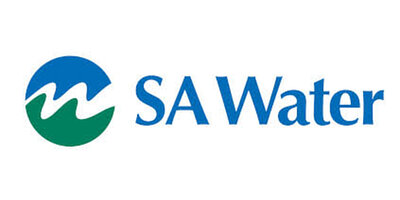 Job Ref:
496542
Employer:
SA Water

Job Type:
Part Time
Address:

South Para River, South Australia 5118, Australia (

Show on map

)

Post Date:
11/05/2018

Fabrication Trades Person - South Para Workshop

Job no: 496542
Work type: Full Time
Location: SA - Central Region

Based at our modern and well-equipped workshop at Williamstown in the southern Barossa Valley, and working primarily in the Metro & Outer Metro regions, this rare ongoing opportunity is offered to fully qualified Fabrication tradespeople seeking to achieve the ultimate in work/life balance.

Working within a team of professional fabricators and with other trade teams, the role will be to deliver quality fabrication solutions for both construction works & capital project delivery. You will also be deployed across the region to perform both scheduled and breakdown maintenance on all water & waste water infrastructure such as pipelines, pump stations and treatment plants.

To be considered for the role, you must possess formal welding trade qualifications and have the proven ability to fabricate to a standard that meets or exceeds AS1554 & AS4041 standards. You will have experience fabricating with stick, MIG & TIG working with a variety of materials including aluminium and stainless steel. A proven competency with welding pipework such as MSCL will be highly desirable.as will other qualifications include confined space, fork truck, dogging / rigging and mobile crane tickets.

You will demonstrate a clear focus to Health & Safety, environmental and water quality obligations and have a sound understanding of WHS legislation and safe systems of work. The writing and updating of JHAs & SWMS will be required regularly.

Working hours are primarily Monday to Friday 7:30am to 4:00pm, with at least one ADO accrued monthly. The successful applicant will be required to work some overtime with minimal notice and will participate in an on-call after hour's roster after a qualifying period, attracting generous allowances and recall provisions. This position involves travelling to and working in some remote areas of the state under limited supervision from time to time depending on operational requirements, therefore some intrastate travel involving overnight stays will be required occasionally. The role is both workshop & field-based, therefore a current drivers licence is mandatory as is an ability to drive manual vehicles and the possession of a HR heavy vehicle licence (or higher) would be considered favourably.

Uniforms, PPE, mobile phone and all specialist tools other than basic hand tools will be supplied as will the opportunity for continuous training and development. A fully equipped and maintained take-home company vehicle will be available to the successful applicant after a qualifying period.

Salary range $65,837 - $70,427 + Superannuation + Trade Allowances + Tool Allowance + On call Allowances + Overtime.

Please also find the Position Description: Fabrication Tradesperson (SAW4) 2018.docx

For further information please contact Ken Heather on 08 74243805

To apply simply click on the 'apply' button below and upload your application no later than the 27 May 2018.